Mabih Nji is a young Cameroonian entrepreneur from The Economy of Francesco who has chosen the EoC model for her company. Here is her story, told in the first person
by Mabih Nji
Mabs& Smalls kitchen is a mini enterprise born in Cameroon, on 25 July 2020: a young but growing brand. It produces natural homemade jams and chocolate spreads and was born out of the desire to see God concretely in my economy.
There is a small premise to make: MABS & Smalls Kitchen was born out of the darkest moment of my life; I had the impression that everything had stopped for me and that there was nothing more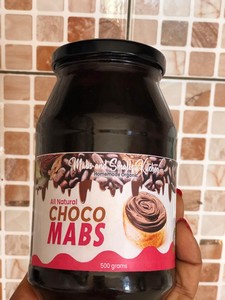 I could do; I lost faith in my potential and unfortunately fell into depression and had to live with it for a long time. My dreams (working in the United Nations and some other plans I had) were all shattered. I was deeply wounded in my heart, soul and spirit and from these three words, (heart, soul, spirit) the MABS & Smalls Kitchen was born. I had already been living in that dark situation for quite some time when I felt the urge to collect my suffering into a 'bundle of Joy' in order to give back to society.
Giving back to society and cultivating a culture of giving was what I had learned during my master's degree at Sophia University Institute in Italy. So I imagined a place where I could use my hands and those of others to glorify God, to forget my own sorrows and think of others, to bring something tangible and visible to my community, to give work to young people and above all to give hope even in difficult times.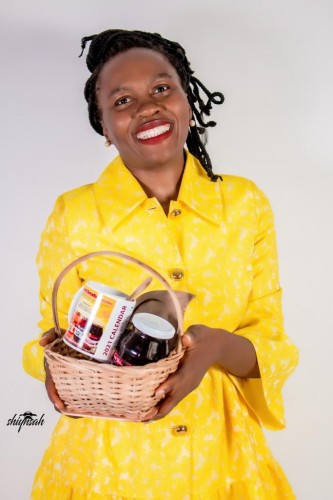 Thinking about everything I wanted to achieve, the economy of communion seemed to me the best model to apply. I had worked in the fast-growing EoC HUB in Cameroon, where I had come into contact with many of the practices carried out by EoC companies and had seen concrete actions and incubations.
One of the most difficult challenges of my enterprise was the need to transmit the spirit of the EoC to everyone. I realised that to do this it was not enough to talk about it, but my enterprise had to be a concrete example. For example, we were not supposed to deceive our customers, we had to respect the market, the consumers and our competitors, too; we had to take into account the needs of all consumers: for example if there was a lot of sugar in a particular jam, we had to indicate it clearly. We had to work as a family and treat each person in the company with respect. We had to pay the workers on time, which was very difficult. Little by little I realised how much these principles had penetrated as rules in the company. This gave me great joy, because I realised that by applying these principles in our company, the positive effects could be seen in the market and among our consumers.
The relationship between the workers, the market, the consumers and the suppliers became stronger every day. As a young company we had to face many challenges, especially in terms of marketing, advertising, competitions, financing, but as a team we decided to stick it out. Despite being a very young company, MABS & Smalls Kitchen has been able to exceed expectations by going beyond the sales scale we had set for the first year. The experiences of providence that we have experienced have been very positive.
There were times when we were on the verge of closing the business due to a lack of liquidity and, at those times, we would get calls from people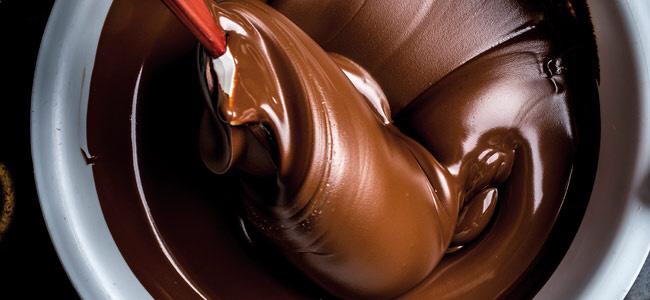 who wanted to promote the business or help us pay the workers for that month. In some circumstances, we were faced with situations where we needed advice on how to go forward as a young company especially in the field of taxation. This is usually a very expensive consultation service but most of the time we received it for free. These circumstances made the whole team understand that although it is a very, very hard task we are engaged in, there is an 'invisible force' supporting us.
Day after day, I realise that even though today it is very difficult to stay in the market by going against the current, God is present in the economy and acts, too, if only we give him the chance to do so.