May 29, the 32nd anniversary of the birth of the Economy of Communion project, is approaching and from various parts of the world we are receiving reports of events organized to celebrate
We start in Africa where a celebration is being organized on May 27 in zoom connection with all the realities of the Pan-African EoC (to connect from 10:30 CEST:
https://us02web.zoom.us/j/4379516184?pwd=WHNEOXRvSURGOWJVQjVTUllacENvZz09#success
) : EoC Communities from
Cameroun
,
Nigeria
,
Benin
,
Angola
,
Rwanda
,
Ivory Coast
,
Burkina
,
Burundi
,
Benin
,
Madagascar
and
Senegal
are invited to participate. Some areas are organizing to hold local celebrations for the 32nd: this is the case in Senegal where they will celebrate on June 3-4 or in Benin where they are organizing for June 24.
Madagascar, on the other hand, will coincide its celebration with the Pan-African connection day, Saturday, May 27 , for the entire day.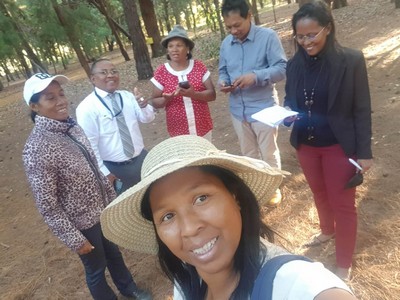 Haingo Rasoarinoro tells us:
«We are preparing "the party " of the 32nd of the EoC and the preparation gives us so much joy and sprint. We will hold the party in a park that we are decorating and we are expecting about 120 people: we have made many invitations to make the EoC known in our country-through this party.»
Four EoC enterprises involved in the preparation of the program will give their expertise. In addition to the zoomed-in connection with the pan-African EoC reality, various "festive" moments are planned, such as the EoC flashmob and the cutting of the ever-present 32nd anniversary cake. Haingo adds a nice note of color:
«we will all dress in the colors of the EDC logo , black, red and white».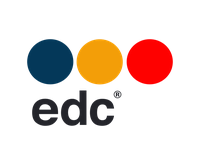 In Brazil, on the other hand, there will also be a celebration on Saturday, May 27, live from Campina Grande with a 40-minute link-up in which the Communion and Action 2023 Campaign will be officially launched. It will be 40 minutes of programming where the effects of the EoC donations collected this year will be seen and the goals to be given for 2023 will be decided. More information for those who wish to connect here.
In Italy, the 32nd EoC will be commemorated on the very morning of May 29, at the Polo Lionello Bonfanti, with the presentation of the Giovanni Bertagna 2023 Startup Prize put up for grabs by the Associazione Lionello Bonfanti. More information for those who wish to connect here here.
From around the rest of the world comes to us via Lawrence Chong the lovely greeting card (in the cover image of this post) that reports a moment of meeting last May 4 in Castelgandolfo (RM) with some people from the various continents who in various capacities around the world work in the EoC.

Let the party be a party! Happy 32nd to all!