Details

Written by

Luigino Bruni

Hits: 24
Regenerations/10 - are written in the lives of the righteous just as they are in the Gospel
by Luigino Bruni
published in Avvenire on 04/10/2015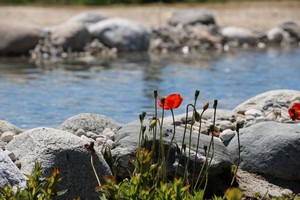 "If I am guilty, woe to me! If I am in the right, I cannot lift up my head, for I am filled with disgrace and look on my affliction."
The Book of Job, 10,15.
Hunger and thirst may take many forms. They may be for food and water, but there are those for beauty, truth, love and prayer. One can suffer and die for severe shortage of bread and because of drought, but many suffer and sometimes die because of the ugliness of hospitals and schools, because they live in places filled with lies, because they do not love and are not loved, because we look inside ourselves in hard times seeking spiritual resources and we do not find anything and are unable to listen and talk to the spirit that lives within us and nourishes us.