Details

Published: Sunday, 12 April 2015 05:00
Written by Luigino Bruni
Hits: 54
A Man Named Job/5 - The false love of those who defend the Lord to praise themselves
by Luigino Bruni
published in Avvenire on 12/04/2015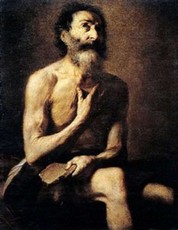 "Let's go from here. Let's ask for all this sickness to pass. Whom shall we ask? The vineyard that is ̀all
a burst of new leaves,
the acacia branch with its thorns, the ivy and the grass
empress sisters that are
a lying mantle and a powerful throne"
(excerpt from the poem Ai miei maestri immensi - To My Immense Masters by Mariangela Gualtieri)
There are many economists, philosophers and intellectuals who build theories to legitimize misery in the world, about which we are told that it is a result of the laziness of the poor, and may be something coded in their genes. Job and his great pleas for explanations are marginalized, they are not listened to, but ridiculed, and the one who tries to defend the truth of the poor and their reasons is surrounded by thousands of the 'friends of Job' that condemn and mock him. The false friends of Job are not extinct, and they are always with us with their ideologies, to humiliate, despise and condemn the poor.