Details

Written by

Antonella Ferrucci

Hits: 42
Luigino Bruni's series of Bible commentaries in Avvenire continues under the title: "Listening to Life", on the Book of Isaiah.
by Luigino Bruni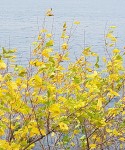 Summary: Having reached the end of the Book of Isaiah, we find the great promises and prophecies that have been present throughout the whole book. The image of the night watchman, a symbol of the prophet, continues to speak to us and give us the gift of words.
previous series can be found on the page "biblical series"