Details

Published: Wednesday, 29 July 2015 16:46
Written by Antonella Ferrucci
Hits: 82
On July 17-19, over 50 participants gathered from all over the US and Canada to attend the annual meeting of the Economy of Communion (EoC), which was hosted by the Catholic University of America (CUA) in Washington, D.C.
by Nick Sanna and Elizabeth Garlow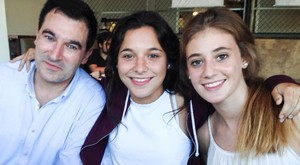 The varied audience of entrepreneurs, academics, students and business professionals engaged in 3 days of rich and intense dialogue around an economy based on a culture of communion. The program featured exchanges about business practices and experiences of EoC members, alongside interactive workshops.
The experience of the EoC over the past few years has revealed how poverty and wealth can be seen through a richer lens when lived from the perspective of communion. Meeting participants explored the many facets of need (not just material), and how wealth can turn into 'super-abundance' when shared as part of relationships grounded in reciprocity.