Details

Published: Sunday, 22 March 2015 07:00
Written by Luigino Bruni
Hits: 30
A Man Named Job/2 - Persisting without cursing, discovering the "freedom of the manure"
by Luigino Bruni
published in Avvenire on 22/03/2015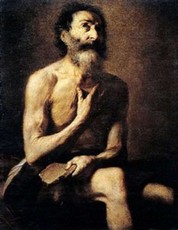 "Our civilization that descended from the North and the West has seen the sun and the blue sky; however, it has not seen the darkness of the sea, the dried mud, the deserts of yellow sand, the split rocks, the dry streams, the dusty tangle of bushes, the cruelty of light, the salt and sweat, the screams and silence or rapid decay. Our culture is in a state of this kind of poor eyesight, in this illusion, where - for the same reason - it becomes the image of impotence in facing death and therefore, life."
Sergio Quinzio, Christianity of the Beginning and the End

Richness, all human wealth, all our wealth, is first of all gift. We come into the world naked, and begin our journey on earth thanks to the generosity of two hands that receive us when we reach the world. We receive the gift of the inheritance of thousands of years of civilization, brilliance and beauty that are donated to us without any merit on our part. We are born inside institutions that had been there before we arrived, ones that take care of us, protect and love us. Our merit is always subsidiary to the gift, and it is much smaller. However, we keep creating more and more injustice in the name of meritocracy, and living as if wealth and consumption could cancel the nudity we come from and that always awaits us faithfully at the crossings of all roads of life.