Details

Written by

Luigino Bruni

Hits: 667
On the border and beyond/12 – The time of a different rhythm and relationships that can change life
by Luigino Bruni
published in Avvenire on 09/04/2017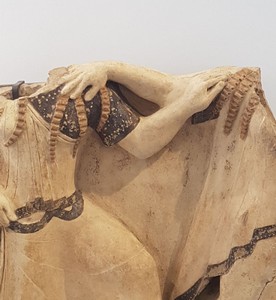 'When you were coming down from the quarry this afternoon with the loaded donkey cart, weren't you approached by a stranger? Didn't you give him a piece of bread?,' the carabiniere went on asking. (...) 'Is it a sin that he is accusing me of? Is it a sin now to do an act of charity?' 'Couldn't you see,' pursued the carabiniere (...), 'that the man was an enemy soldier?' 'Was he an enemy? What does that mean?' 'What did he look like?' asked the carabiniere. 'He looked like a man', Caterina answered.
Ignazio Silone, A Handful of Blackberries (English translation by Darina Silone)
Ora et labora is not only the image and the message of monasticism. It is also the breath of our civilization, which was founded by chanting to different measures, composing a symphony from the variety of rhythms, in the alternation of sounds and silence. The words and the spirit of work are different from those of prayer: they are allies and friends, because they are near and far from each other, intimately close and foreign at the same time. When, in those ancient monasteries, monks were returning from the vineyard and entering the choir for prayers, they were given some time for the transition. It was to another rhythm: that of prayer and the opus Dei, which had a different pace, a different rhythm, a different sound. It pierced through historical time to touch, or at least draw near, eternity to try and defeat death. That first last supper and the cross was experienced again, even the stone was rolled. When you cross the threshold to enter the templum, to a certain extent you become lord of time, you feel that you aren't dominated by the only rational and ruthless tempus, but travel freely between the first day of creation and the eschaton. The adam walks in the gardens of Eden again.