Details

Published: Friday, 09 November 2018 12:02
Written by Antonella Ferrucci
Hits: 120
The recent international "Prophetic Economy" event succeeded in bringing together diverse protagonists of change in the world, with different approaches to a common goal of improving the status quo. Through a dynamic exchange of good practices – including outstanding contributions from the younger participants – a collaborative network has emerged of "prophetic actions" already happening in the here-and-now.
Source: Ufficio Informazione Focolari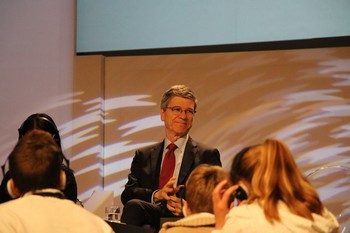 "Not just 'green shoots' but an entire forest growing up silently but surely" – a summary by one of the 500 "Prophetic Economy" participants from 40 countries and all five continents who gathered from 2 to 4 November at the International Mariapolis Centre, CastelGandolfo, near Rome, Italy. The " event "  facilitated interactive and intergenerational exchange through a program of inspiring contributions, work groups and creative workshops.