The importance of doing 'small things with love' in each present moment, especially when dealing with difficult situations. An experience of the EoC entrepreneur John Mundell
by John Mundell
Our company had been working on this environmental project for a critical situation - a school's water supply well had become unknowingly contaminated from a gasoline release at a nearby service station. Although the school tested its well frequently and sent the results to a state regulatory agency for review, no one had been looking at the results, including the agency. As a result, the grade school children had been drinking contaminated water for over three years. When this was discovered, our company received an emergency telephone call from a lawyer whose client was the owner of the service station.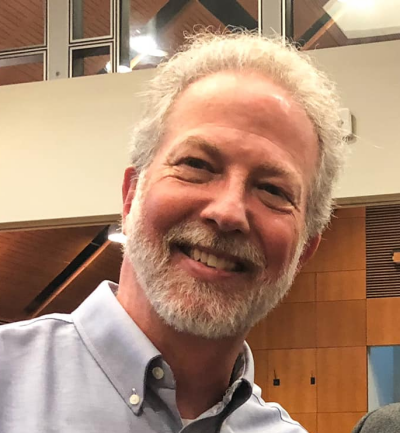 As you can imagine, it was an immediate response situation with lots of legal ramifications. Bottled water and hand washing stations were brought into the school. An investigation was begun to find out the exact location of the chemical source and its migration pathway through a residential neighborhood to the school. A couple of days later, a townhall meeting was held at night in the school's gymnasium to discuss the situation. Hundreds of angry parents showed up with makeshift signs raised in protest as the principal tried to speak over the shouting voices from the crowd.
When it was my turn as the technical expert there to help the owner of the service station, I reminded myself that no matter what happened, I wanted to establish trust and give them confidence in our ability to fix the problem. As I spoke, occasional shouts could be heard, but I kept my mind on patiently explaining the immediate steps we were going to take to clean up the situation. That night, the lawyer and I handed out a few hundred business cards to the residents to provide contact information. Over the next several weeks that turned into months, our company's employees were there, performing our field investigations, mapping the contamination, testing the drinking water of the school an surrounding homes, and staying in contact with the people affected. Within a few months, we had designed and installed a special water treatment system that would remove the contaminants and provide safe drinking water. Within a few more months, we had come up with a remedy to cleanup the service station and capture and treat the water coming into the school's well before it arrived. I discovered how important the little things were that helped restore trust – frequently talking to neighbors, sending personal notes, answering phone calls at various hours of the day/night, taking the time to really listen to concerns, all while working hard to meet crazy deadlines. In the end, we were able to accomplish our goals in an extremely short amount of time so that people could go back to normal life. That summer, the principal and school superintendent were fired. The most amazing miracle – no lawsuits were ever filed.
I remember this particular project well because of a particular experience that taught me how important it is to do 'small things with love' in each present moment, especially when dealing with difficult situations.
One day, the school's drinking water we had cleaned was tested and suddenly found to be contaminated again. I contacted our vendor who supplied the materials to treat the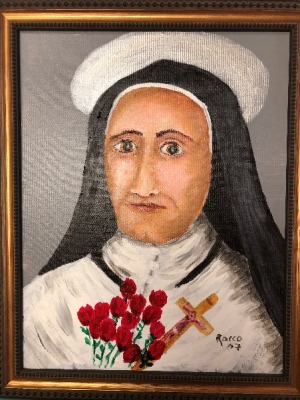 water. It turns out that they had recently installed something that contained the contamination. The owner of the company didn't believe it at first and spent a good deal of time cursing at me and deflecting the blame. I tried to calmly explain the situation and how important it was to fix it immediately. He resisted not wanting to admit guilt. In the moment, I said, "Look, I'm willing to pay the bill even if it is your fault." He immediately responded with surprise, and the next day came and resolved the problem. Two weeks later, I sent him a check for his costs. He called me many times after that just to talk and thank me. I shared with him how I wanted to do business in a different way – focusing more on people and less on profit.
Six months later, out of the blue, I received a small package in the mail from him with a note: "Especially for you!" I opened it and there was an image of St. Theresa of Lisieux he had painted. It turns out, he was so taken by the experience we had shared and how I had treated him that he decided to go back to Church. While praying after mass that day, he had a conversion experience in the church that he attributed to her. So inspired was he that he went out and bought some paints – and this was the first painting he had ever attempted.
Now, looking at it again many years later, I admit that it is not much to look at, but what it represents is so beautiful to me, I no longer see its imperfections. And my 'new friend' Rocco? – it turns out that he died unexpectedly not long after this episode, and so I never got to personally or publicly thank him until now for the immense joy his 'little act of love' brought to me. Somehow, though, I have a feeling he knows.