Details

Written by

Antonella Ferrucci

Hits: 14
Luigino Bruni's series of Bible commentaries in Avvenire continues under the title: "Listening to Life", on the Book of Isaiah.
by Luigino Bruni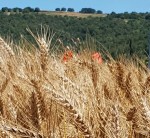 Summary: In this chapter, Isaiah opens our eyes to the nature and function of the prophetic vocation. The prophets do not always love the words that they have to announce, and find themselves saying things that they would not want to say. And when the people are already corrupt, their prophecy does not stop and convert corruption but strengthens it. But the prophet is primarily the guardian of the good seed, which can always sprout again.
previous series can be found on the page "biblical series"