Details

Written by

Antonella Ferrucci

Hits: 520
Luigino Bruni's series of Bible commentaries in Avvenire continues under the title: "Listening to Life", on the Book of Isaiah.
by Luigino Bruni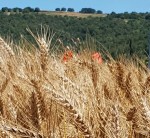 Summary: Prophets are not companies who perform their job in order to satisfy their clients. Prophets serve the world precisely by not giving us the words that we would like them to say, as they are not adulators. Everyone is involved in the temptation to say adulating words, but when prophets and charismas are snared by it, the damage is very serious.
previous series can be found on the page "biblical series"