New academic offer in English for the academic year 2020/2021 for aspiring players in a new economy that is fair, green, inclusive and fraternal
"Our Masters' Program in Management … is for well-motivated candidates preparing to play an active role in today's complex economic context, with an eye to turning it to the service of all and the respect of nature" and his motto is: "Learning to face the challenges of 21st century globalized economy, and to team up for making it people- and nature-friendly." So does the sophiauniversity.org website present the brand-new academic offering in the field of Economics and Management beginning in the academic year 2020-21, aimed to prepare future actors for the kind of economy we all hope for, but do not see quite yet: just, green, inclusive, fraternal.
The Masters' develops those typical competencies that are needed for managing economic organizations (business companies, social enterprises, government agencies,…), while rooting those competencies into the vision of the person and of society that has characterized Sophia University since its inception. This vision has created a unique experience of "study and life" which since 2008 has bound hundreds of students, faculty, and staff of the Sophia University in a worldwide community that continues long after graduation.
The Program is taught in English and lasts for two years. It includes the writing of a dissertation and an internship, for a total of 120 European credits. Students may also enroll for one year, at the end of which they may obtain a postgraduate diploma in Management. In the event that in the next months the pandemic will prevent some students from residing in Loppiano (Florence), they will be offered the opportunity to attend the Program online.
We asked a few questions on the new Program to Marco Furlotti, Senior Lecturer at Nottingham Trent University, who will be in charge of the course of Organization and Management. The main themes he touches are: interdisciplinarity for confronting complexity, the need to give the right foundations to business disciplines, active/applied learning, innovation requires problem-solving abilities, good intentions must be coupled with knowledge. See the interview below.
Sophia offers three more Masters' Programs. They are, with their mottos: Political Sciences: "To build free and inclusive communities and introduce fraternity into politics", Trinitarian Ontology: "Rethinking thought to illuminate the sense of being and transform history" and Culture of Unity "Supporting educational and communicative processes to generate fraternal societies".
---
---
Sophia's new Masters' in Management for a Civil and Sustainable Economy: Interview to Marco Furlotti
Marco Furlotti (PhD, Bocconi University) teaches Business Organization and International Business at the Nottingham Business School, where he moved on 2014 from the School of Economics and Management of Tilburg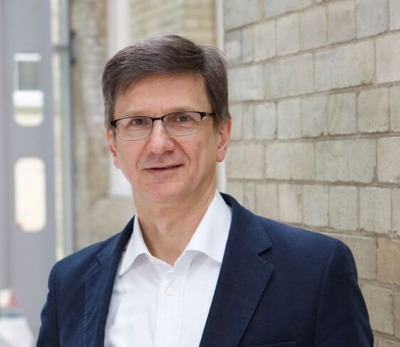 University. His areas of research include technological transfers, strategic alliances and organizational decision making, topics of which he also had direct experience during his early career in the automotive and banking industries. Marco has been a member of the faculty at the Economy of Communion Research Summer School held in Nieuwkuijk (Netherlands) in 2017.
Q: How do you consider Sophia University's new Masters'?
I think it is very timely. As the Covid-19 pandemic dramatically highlights, we live in a period of transition, in which society in general, and business in particular, is in need not only of incremental adjustments to established ways of doing but of also changes of an almost paradigmatic nature. I believe that this Masters', which straddles the social sciences and the humanities, may help developing competence profiles that will prove very useful in the changing context. Therefore, I have gladly accepted to teach a course, jointly with other colleagues.
Q: What sort of course will you teach within the new Masters'
Considering that the study program lasts for two years, my course (or "module" as it would be called in the UK), which is taught early in the program, needs to address foundational aspects of business organization, as a stepping stone from which more specialized topics can be addresses with an adequate conceptual scaffolding. It is not going to be elementary though. Precisely for its foundational focus, it will also challenge some of the taken for granted ideas that underlie the practice of management.
Q: Is it going to be overly theoretical?
Hopefully not. In business education, the contextualization of theory in a variety of specific business settings has always been considered essential for the development of effective practitioners. Hence, I normally rely also on active delivery modes such as case studies, projects and simulations, alongside the traditional lecture. The course will employ a participative approach to learning, based on student involvement.
Q: Is there anything distinctive in your course?
Yes, it is the conceptual lens we adopt. The course embraces an information processing and problem-solving approach to organizing, more consistently so than it is common in business education. Given the pressure that business firms face to constantly innovate, and the growing uncertainty of their environment, I believe such an approach, which focuses on how knowledge and information are used in organizational processes, is bound to gain even more traction than it already has. Arguably it will endow students with an adequate conceptual toolbox for designing those new forms of organizing that the changing circumstances will require.
Q: How are those students who are attracted to Sophia especially by its emphasis on a just, green, inclusive, and fraternal economy going to benefit from the study of your subject and the particular approach you take?
Those that you mention are huge challenges, that call for change at all levels: at the macro level—that of international environmental treaties and of national and supranational policies—as well as at the micro level—that of individual and small groups. Arguably, a great contribution can also be expected from change at the meso level, the level of those organizations, of various kind, within which each of us typically spend the majority of their life, as workers, as beneficiaries of their services, or as stakeholders affected from their activities. It has been estimated that in a country like the United States there are about seven million organizations, and a similar number, if not more, are likely to exist in the EU and in other macro regions. Learning those principles by which organizations in general, and business organizations in particular can operate effectively, efficiently, and with fairness, and applying them to the practice of those economic actors can make a huge difference to the well-being of their organizational members, and to society at large. Obviously, there is more than good organization to the quality of work life. Often, caring individual dispositions and behaviors are all is required for transforming an alienating work environment into a rewarding one. However, when it comes to change that affects the very structure of organizations, and their business models, the challenge is also epistemic—of knowledge and justified beliefs—not only conative—of attention, goal-setting, and will. Therefore, a purely voluntaristic approach to those challenges is unlikely to be sufficient. Therefore, understanding the practices that were developed by business organizations over the last century, and acquiring principles for reconfiguring them for new purposes is of the greatest importance.