Trust: Interview with Vittorio Pelligra on Radio 1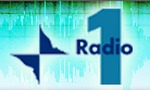 From the transmission Benfatto of March 31, 2010:
Trusting oneself means instilling interpersonal relationships and doing so in the environment where they are at work. But trust holds in itself its opposite: "betrayal". Trusting oneself then mainly means taking risks, but this implicates the ability to induce others to be more trusting. In this transmission, we spoke with Prof. Vittorio Pelligra, author of the book "The Paradoxes of Trust" and with psychologist Annalisa Marchetti. The transmission can be listened to here in streaming.