If you have the courage to think outside the box and manage your own business while aiming at creating something really fair and just for your employees, for the environment and for your community, you can obtain results that are "simply extraordinary"…
by Beatrice Cerrino

"Let's not simply limit ourselves to lamenting the premature death of Olivetti and to think that his business model of creating community-factories has died with him, let's instead go out and search for the many "Olivettis" in the world today, who each day, painstakingly, continue to translate that dream into reality": this was the challenging conclusion of a conference held in a tone which was anything but commemorative, that at the very least left you with one particular question: "Can this be true?" but meeting with Abdullah Al Atrash, a young entrepreneur from the Arab Emirates, of Italian-Syrian origin, with a Bachelor's Degree in business and economy from the University of Ancona, Italy, and a Master's Degree from the Adriano Olivetti Institute, will clear out any such doubts.
During his Master studies he made the great discovery that the mainstream economic model which he learned at the University wasn't the only possible solution available. That there is a new different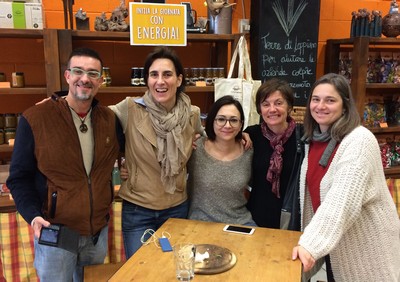 way to do business; and he decided to try out this new way in Dubai, in the Arab Emirates, where he subsequently moved with his wife Emanuela and now manages a factory producing paints for wood and walls, founded by his father and brothers, MAS paints. He shared a past experience within the Focolari movement with his wife, which reinforced the connection with three other entrepreneurs and a manager who all form part of the EoC project.
We meet at the Polo Lionello Bonfanti, and sit down in the premises of the Scic exhibition (Multimedia exhibition on social, civil and communion economy) and a spontaneous question surges when we find ourselves in front of the quote by Olivetti "I imagine factories for man, not man for factories", "What does this mean to you?" And so he begins to tell his story, like a river in flood, extraordinary, something one can see is normality to him.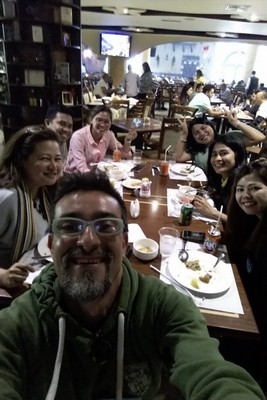 His approximately two hundred employees are all immigrants from the poor countries of the sub Indian continent as well as Filipinos, usury is widely practiced in their home countries. A visa to emigrate in search of a safer job is extremely expensive so they have to sell what little, if any, family gold they possess, or borrow money from friends; most, however, have to recur to loan sharks, getting into debt for life. An unsustainable situation, which Abdullah encounters in a very direct and dramatic way because he often has long talks with his employees. And hence the idea of creating a company bank able to offer negative rate loans. How? By immediately granting the entire amount necessary to pay off the usurious debts, enabling the workers to start paying for a house and sustaining their family with their earnings, committing themselves to paying back the loan in monthly rates where the employees themselves decide the amount. "These are not handouts, it's not charity, it's their right!" The company, furthermore, uses part of its profits to pay for the medical and school expenses of all their families in addition to sustaining numerous volunteer associations in Italy and abroad.

Madness? It would appear not: in the face of careful management control, Abdullah can confirm that while receiving this treatment the workers feel motivated and produce better and more, increasing the sense of belonging to the company and, inevitably, the sense of dedication; the sense of community only grows stronger.
But a somewhat malicious question immediately comes to mind: What about the safeguarding of the environment when producing paint?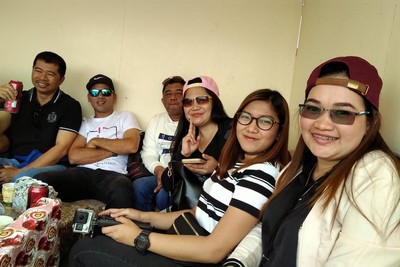 We get a categorical answer to this as well: "Long before there was a proper legislation on the subject in the country, we decided to apply European regulations, carrying out a careful waste separation and applying powerful filters which avoid polluting the air, soil and water, the sea flows right under our feet... it's our duty!". Actually, if authorities were to make any checks you would discover that, unfortunately, few other do this. His commitment has been complete regarding the aspect of safety and security as well, by installing special machinery for heavy lifting to avoid unnecessary efforts by the workers; acquiring the best masks available to protect them from the dust, despite easily being able to find less costly masks, shoes, helmets and glasses on the market. Since the production not only involves water based paints, but also potent solvents, he also made the choice to install the best available fire prevention devices, despite the fact that it isn't a very common practice.
"Scent of humanity" is what Abdullah claims to have experienced during his stay in Loppiano. The same humanity with which he wished to prepare his children to face the real world; something he did with the help of a fable, fine and delicate, just like him; you'll find it in a book that I highly recommend 1.
1 - Abdullah Al Atrash, Come un secondo prima di vederti, Edizioni Italic Pequod.