Details

Published: Friday, 16 March 2018 09:35
Written by Luigino Bruni
Hits: 104
Greater than Guilt/8 - We are citizens of a partial and unfulfilled land
by Luigino Bruni
published in Avvenire on 11/03/2018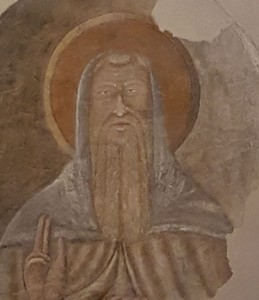 It is very difficult to find only one person in the whole Bible, whether righteous or not, who has not been let down by God, except perhaps Abraham and Jesus. But it is precisely from these denials that the man of faith learns to doubt every institution that he does not let itself be contradicted.
Paolo De Benedetti I profeti del re (The Prophets of the King)
After the consecration by Samuel, Saul begins to fulfil his mission as warrior king, a beginning that marks his tragic fate, narrated by perhaps the most compelling and beautiful pages of the entire Bible: "The Philistines mustered to fight with Israel, thirty thousand chariots, and six thousand horsemen... (...) Saul was still at Gilgal, and all the people followed him trembling. He waited seven days, the time appointed by Samuel; but Samuel did not come to Gilgal, and the people began to slip away from Saul. So Saul said, »Bring the burnt offering here to me, and the offerings of well-being.«" And he offered the burnt offering (1 Samuel 13:5-9).