Details

Published: Friday, 13 July 2018 02:00
Written by Luigino Bruni
Hits: 32
Greater Than Guilt/25 - Every fratricide story is, unfortunately, real
by Luigino Bruni
published in Avvenire on 08/07/2018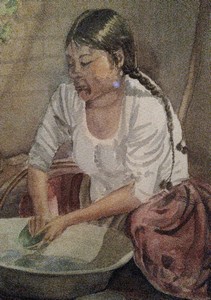 "Ulysses, noble son of Laertes, stop this warful strife, or Jove will be angry with you." Thus spoke Minerva, and Ulysses obeyed her gladly.

Homer, Odyssey; Conclusion (English translation by Samuel Butler)
When we go through deep and complex crises, meeting with someone who shows us another perspective can be a decisive event. Someone who makes us climb a hill to look up from above at our besieged city, and from there discover escape routes that we could not see when we were still immersed in fighting. In the Bible those who offer these different perspectives are mainly prophets and women. There is, in fact, an analogy between prophecy and female genius. Both are concrete, they activate processes, they speak with words and the body and by an invincible instinct they always choose life and believe in it and celebrate it to the last breath. Prophets and mothers host and generate a living word that they do not control; they offer their body to it so that the word-son becomes flesh, without becoming its masters.