Details

Published: Friday, 10 November 2017 10:45
Written by Luigino Bruni
Hits: 1058
The Dawn of Midnight/29 - Generated for ever: the world will not be abandoned
by Luigino Bruni
published in Avvenire on 05/11/2017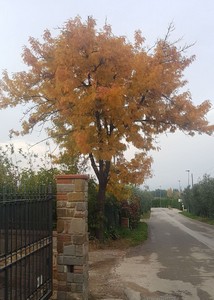 The Bible is not my sacred text, even though I also feel its sacredness, which I derive from its capacity to absorb the screams of the world. Jeremiah's cry of pain is almost fully let out as a scream. Job screams. Isaiah, too. So it is a strange sacred text composed of despair, failure and an implacable faith in a God who does not answer".

Guido Ceronetti, from a 2013 interview
"The word that Jeremiah the prophet spoke to Baruch the son of Neriah, when he wrote these words in a book at the dictation of Jeremiah, in the fourth year of Jehoiakim the son of Josiah, king of Judah: »Thus says the Lord, the God of Israel, to you, O Baruch: You said, 'Woe is me! For the Lord has added sorrow to my pain. I am weary with my groaning, and I find no rest.' (...) Thus says the Lord: (...) And do you seek great things for yourself? Seek them not, for behold, I am bringing disaster upon all flesh, declares the Lord. But I will give you your life as a prize of war in all places to which you may go«". (Jeremiah 45:1-5).