Details

Published: Sunday, 05 July 2015 05:00
Written by Luigino Bruni
Hits: 1815
A Man Named Job/17 The first and last hour of the poem of our life are always a gift given to us
by Luigino Bruni
published in Avvenire on 05/07/2015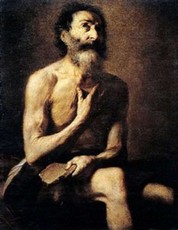 In Job I am the one who sings, it is the man who exists and, if you will, it is the man himself who can seek the light that he is looking for with the help of this book - a book that is absolutely his. Because, after Job, there was nothing new said by any man about the problem of our lives.
David Maria Turoldo, Da una casa di fango – Job (From a Mud House – Job)
There once was a righteous man named Job. He had many properties, daughters and sons, he was blessed by God and men. One day a terrible calamity hit him and his family, and the man accepted his misfortune with patience: "Naked I came into the world, naked I shall leave." When they found out about his bad fate, knowing his righteousness, his friends and relatives joined him in his mourning, to comfort him and help him. But in the end it was God himself to intervene in his favour, by giving him back double what he had lost, because Job proved faithful and upright in the test.