Details

Published: Wednesday, 21 February 2018 04:11
Written by Francesca Giglio
Hits: 1097
 Two years after its launch, three days of intense work for the coordinators of the worldwide network of EoC incubators, to discover the elements of value and uniqueness it bears.
by Francesca  Giglio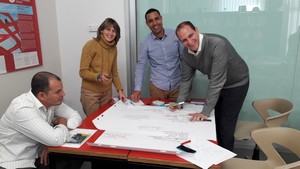 It is commonly known that new technologies have cut distances and allowed previously unthinkable communications. But that, in spite of this, physical encounter still retains a completely different flavour made up of expressions, voices, looks, human warmth and a much more intense level of communion... this, perhaps, is always worth remembering!