From North to South Brazil, company owners animated by the spirit of the EoC discover how fruitful openness to collaboration can be. The Movelite case.
by Adriana Mendes
from "Economia di Comunione - una cultura nuova" n.39 - editorial insert in Città Nuova n.13/14 - 2014 - July 2014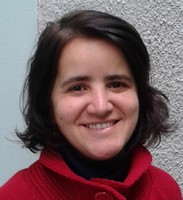 Comparing the EoC experience with that of other expressions of civil economy at the Faculty of Business Administration of Nantes, Anouk Grevin concluded that the specificity of the EoC lies in "communion", practiced in various aspects of business life. This conclusion is confirmed by the experiences of communion not only inside companies but also between companies: small and large business owners find that they can put in their time, ideas, talent, ability, willingness to travel; others who retire see it as a great opportunity to dedicate themselves even more; young recent graduates, apart from creating their own businesses, want to share what they have learned.
Polo Ginetta, Brazil, July 2012: on one side an empty hangar, an entrepreneur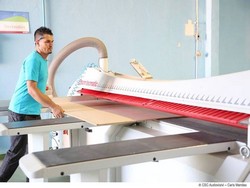 with entrepreneurial talent and ease of access to economic resources, on the other side the dream of a business in the Pole, a talented entrepreneur with experience in the field of carpentry. This is how Armando Tortelli and João Laurindo met in Recife, on the occasion of a national event of the EoC.
«"Those days," Tortelli told us "my company, after trying many solutions unsuccessfully had been forced to leave the Pole because of logistic difficulties." While talking to João, having already known his work, Armando expressed his desire to move back to the Pole, a desire born in 2006, when the industrial park was still in its infancy." The opportunity to open this company was also confirmed by a granting of a loan with very special conditions, thanks to Tortelli. The building was renovated according to the needs of the new furniture factory Movelite, following the values and principles of the EOC very carefully and always paying great attention to communion.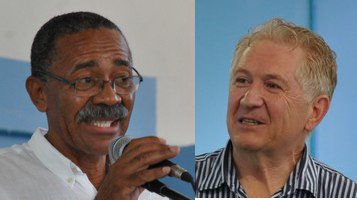 Talking about the new associate Tortelli adds, "When the EoC finds a person like him, who is truly authentic, a huge synergy is immediately created". It is important to note that even after only one year the company has already almost reached the point of financial equilibrium and the orders necessary to ensure this continue to arrive. Head of Operations Paulo Gonçalves says: "Even in the midst of difficulties, I see a good future for Movelite: we shall go forward, and treasure even the negative experiences to avoid falling into the same mistakes". And he concludes: "With its 40 years of experience, João Laurindo today sees that he can no longer run this business as a craftsman, but he has to do it as an entrepreneur. All these challenges help to grow his motivation and enthusiasm to work harder."