From Bratislava to Moscow the EoC culture is spreading in very diverse contexts
by Maja Čalfová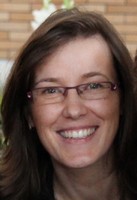 from "Economia di Comunione - una cultura nuova" n.39 - editorial insert in Città Nuova n.13/14 - 2014 - July 2014
The mosaic of the Economy of Communion in Eastern Europe is becoming richer and richer of tiles that may seem little as yet, but nevertheless decisive. Just like the news arriving from the different states testify.
Zlín(Chech Republic), 10th March 2014
"From Uncontrolled Profits to the Common Good. Economy at the Service of the Person and the Common Good. Utopia or Way Out from the Crisis?" This was the title of the evening dedicated to the EoC organised by the RR 49 Youth Association, connected to the University of Tomáš Bat'a. The presentation of the EoC and, above all, the entrepreneurial experiences placed in the context of the current crisis made the project credible and achievable to the audience. On this occasion, the "company cube" was presented: it is a small but effective tool for living the EoC values together. It was a great success.
Moscow (Russia), 10th May 2014
As part of the Mariapoli, during the program dedicated to the theme "Christians in Society," a presentation of the EoC took place. The audience was composed of entrepreneurs, economists and researchers. "We feel that this small group is the first seed of the EoC in Russia and we are very happy," Minka and Rudi Fabjan told us, who came from Croatia to present the EoC with Tatiana Minakova, a Moscow based professor.
Košice (Slovakia), 13th May 2014
A new EoC company in Slovakia. "It fills us with great joy to be part of a project such as the EoC." With these words, the director of Neat Energy Inc. Jozef Melničák, announced the accession of his business to the EoC project, which had been accepted unanimously by the associates. One of them commented, "It is important that we can support a project that aims to reduce poverty in the world not only as individuals but actually as a company."
Subotica (Serbia), 31st May 2014
Every three months, Serbian EoC entrepreneurs meet to share their experiences, challenges, and to deepen the EoC life. The events take place at the premises of various EoC companies to promote mutual understanding and to share their actual situations with each other. The meeting held on 31st May took place in the EoC company called "Bane Subotica" that designs and manufactures quality furnishings for the home and office since 1996, always paying attention to look for the best solution for the customer.
Bratislava (Slovakia), 12th June 2014
Passing through Slovakia to participate in an international conference, prof. Stefano Zamagni spent the afternoon with the Slovak EoC community and visited the EoC company InVIVO in the historical centre of the capital. "Get organised and propagate the EoC. Make alliances with other active organisations in the country and give hope and joy to people." These are some of the words with which the civil economist encouraged those present. "Moments of light and wisdom...", "This afternoon has changed my life," were some of the echoes of the meeting with the Italian professor.