A novelty that comes from afar
by Paolo Loriga
from the "Economy of Communion - A New Culture" n.33 – editorial insert attached to Città Nuova n.13/14 - 2011 - July 2011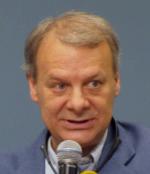 Welcome aboard! The publication you have in your hands is a new editorial adventure, even if it moves in close continuity with the route taken by the Economy of Communion magazine. To date, it has been designed and built within the team of the EoC experts, who - with many night hours and expertise of an external graphics – managed, for 17 years, to carry through (based in Genoa) each issue in a commendable way.
The novelty now is that handful of people on their feet have developed with us the prospect of "going out" together with Città Nuova magazine. It is not a marriage, nor a couple. If anything, it is of two friends going out together, making treasure - in the spirit of unity that pervades both publications – of their respective typical characteristics and gaining ulterior benefits.
Economy of Communion becomes more popular in its way of speaking and its approach to problems in order to offer to a wide audience the innovative business culture of the EoC. The large family of Città Nuova will find a rich documentation of initiatives and ideas to complement what is already written on its pages by the EoC experts. Ultimately, to the 20 years of the EoC, which we are celebrating with this issue, makes 55 for Città Nuova. Therefore, a novelty that comes from afar.