Fraternal relationships as a means to a sustainable future.
The first 20 years of a clear economic alternative
by Alberto Ferrucci
from the "Economy of Communion - A New Culture" n.33 – editorial insert attached to Città Nuova n.13/14 - 2011 - July 2011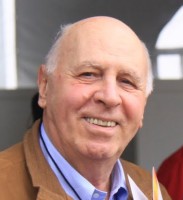 As her plane was waiting to land in Sao Paulo, Brazil, in 1991, Focolare founder Chiara Lubich saw a carpet of slums surrounding a forest of skyscrapers. She asked God, confident in the power of prayer, for a "third avenue of economy" that could offer, in the ruins of Marxism and the injustices of the free market economy, a sustainable future for humanity in the third millennium.
This "third way" is based on the knowledge that human beings are not moved only by personal interest, but also by the profound need for overcoming one's self-interest that results in building fraternal relationships.
Twenty years ago, trusting in God and in the Brazilian people's generosity and ability to dream, Chiara launched the Economy of Communion in Freedom, an economic initiative that applies the logic of heaven — mutual love — to human relationships.
This logic can already be seen in a more intimate environment, within the family, where everyone is equal and one provides for the other, ready to make any sacrifice in favor of the weakest.
The worldwide Focolare movement responded to Chiara's invitation with enthusiasm, creating little cities, industrial parks and especially businesses that operate in the market economy. These businesses, conducted with respect for private property and personal initiatives, addressed the challenge to demonstrate that economic activity can be viable when performed in a climate of freedom, equality and fraternity. In the midst of this style of business activity, many experience the joy that comes with an inclusive work environment that builds a community of one heart and soul.
Chiara, with her innovative idea, asked experts in business and economics to put their skills and talents to work, and launched a new "lay vocation," a way where people could reach holiness by working in a business. Many accepted the commitment to begin this work, knowing that success and personal fulfillment could be reached not in having or in consuming, but in living mutual love. Among those who accepted the call to live this lifestyle are entrepreneurs and economists, people who began productive business parks, students and academicians wanting to study the EoC and those who provide studies for people who are interested in the framework of a culture of giving and of sharing. These are concrete applications of this "third way" of conducting business, a way that could offer a new approach to the problems of today's economy.
This lifestyle envisions and aims to model a new economy that could aid in providing balance in a polarized reality. It could be a sign of hope for people around the world, especially young people who seek to build a life of promise in their communities.
On this occasion of the EoC's 20th anniversary, we wanted to offer in English a sample of our magazine, Economy of Communion — A New Culture. Originally addressed to entrepreneurs, academics and students who are close to the EoC project, this special edition is more of a general introduction to the EoC for all readers of Living City, as well as for the general public.
We hope that those who read these pages will feel drawn to subscribe to Living City which regularly carries articles and news about the EoC initiative.