Youth internships with the B2B website
By John Mundell
From "Economy of Communion - a new culture" N.32 - December 2010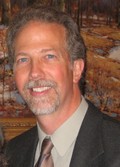 After an experimental period with the first group of businesses from Argentina, Brazil and the United States in 2009, at the beginning of 2010, the www.edc-info.org website was opened up cost-free to the whole world. It began in order to improve relationships and make the communion among EoC businesses grow through an exchange of ideas and experiences and the sharing of knowledge on best practices of business management. Therefore, the International EoC Business Network (abbreviated as EoC B2B, from the English "Business to Business") has been established. The procedures to adhere to it have been laid out in the previous issue of this magazine.
Of the approximately 750 active EoC businesses responding to the most recent 2010 census, 173, or almost one out of every four companies have already signed up to the website. This represents more than one-half of North and South American EoC businesses, which requested to be listed as a result of the direct benefits they have already experienced during the experimental period.
In particular, the website has been used by young people of the Focolare to search for potential internships. Fifteen of the listed businesses from eight countries are actively offering internships: Argentina (3), Brazil (4), Canada (1), Croatia (1), Italy (2), Portugal (1), Spain (1) and the U.S. (2). These companies' work area opportunities for youth include architecture, construction, education/teaching, information technology, tourism, civil and environmental consulting, language, molecular biology, and business management.
During 2010, five EoC internships were successfully completed, bringing to 26 the total number of interns over the last 6 years. The first internship for a student from the Sophia Institute also took place this year, with the business benefiting from the recent academic insights of Sophia professors, while providing a direct link to actual business experiences for the student. An additional eight young people have already shown interest for 2011. Exchanges between the United States and Argentina occurred during the 2010 summer as relationships grew between Focolare communities in Indianapolis and Chicago, U.S.A., and Rosario and Parana, Argentina. A youth from the United States did an internship at Solidaridad Business Park, in the Argentine pampa, at a growing cookie-making company.
The website is fast becoming a welcomed source of information useful for those business owners and local EoC commission members presenting the EoC in different conferences and congresses around the world. Some business owners have uploaded presentation materials such as PowerPoint slides, photographs, business summaries, videos and Podcasts for everyone's use. This specific business information has increased the depth of understanding of the actual business operations and added more credibility to presentations to new people and groups who have wanted to know more about the EoC in this last year.
In November, the website's communication abilities will be enhanced with the addition of a Business Forum discussion area, where business owners and commission members can post and automatically receive comments, experiences, questions and ideas on specific business topics such as human resources, sales/marketing, finance/accounting, and communications/IT. These one-on-one exchanges should provide practical support and a place of dialogue for everyone.
With an EoC web team of two webmasters, two software consultants and 16 translators, more support is still needed and welcomed to continue to enhance site features and updates. Further encouragement from the International EoC Commission has opened communication channels to all local commissions to solicit participation from the companies and increase awareness. With the possibility of building a more united EoC business network, only God knows the possibilities that lie ahead of us.