Interview with Paco Toro
By Isaías Hernando
from "Economy of Communion - a new culture" N.32 - December 2010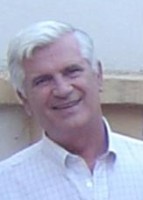 In 1972, two years after Paco married his wife Lola and had two children, he decided to start a business that distributed chemical products for agriculture. To do so, he and his family moved to Jaen, a Spanish province that boasts of its 600 million hectares of olive groves and is the top producer of olive oil in the world. In 1994, Paco and Lola adhered to the EoC.
Paco, why did you decide to adhere to the EoC?
When Chiara launched the project, I was filled with joy. She opened a horizon to a very concrete, social, ethical and human commitment. Not only has our business grown since then, but our family has, too. We now have seven children, some of them in college, and we have many expenses. We've committed ourselves to the EoC as our answer to God, the Father of everyone, who was calling us through this phrase of the Gospel: "If someone says 'I love God' but hates his brother, he is a liar".
What has the EoC given you?
A new, bigger dimension. Even before, I tried to do think in front of God, but then I found a more supernatural dimension. I no longer worked only for my family, but for a bigger family with whom I even share the fruits of my work. Your heart opens this way. Humanity is close, and you feel more like a child of God and a brother of everyone, both those who are far and near and those are part of the business or collaborate with it.
Tell us an anecdote…
One time, an important client wanted to order $8000.00 worth of products for his olive trees. As the season was very dry, before giving him the products, I went to visit his land, and I realized that the flowers of his trees were too weak to bring good olives. So I suggested that he not spend a lot of money on a product that he would not be able to recover later. He was surprised. "You drove 200 kilometers to lose a sale?" he asked me. Another time, while driving in the car with a client, he confided, "With you, I don't know what's happening to me. Not only do I believe everything you tell me, but I also follow your advice, because I don't think you're not capable of misleading me". I answered, "You're right. If I mislead you, then I mislead myself and everything that I believe in".
Doesn't putting people – clients – before money affect your results? How's your business doing during the crisis?
In 2009, we sold 30% less than previous years, but we closed with a positive balance. This year, the situation is similar.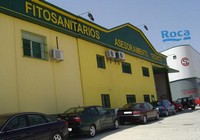 Our margins are tight, and we have to innovate.Together with another distributor, we created a line of nutrients for agriculture under our brand name, so we can improve our margins. A state experimentation center studied our product for three years, showing that it helps increase olive oil production by 30%.
Today, four agricultural engineers work with us, two economists, an administrator, a stock room person and someone responsible for distribution. We offer much appreciated technical consulting. The techniques are very motivated, and are in line with our business, so that our clients see that technical criteria prevail over purely economic criteria.
This also produces an unexpected effect: an increasingly higher percentage of our clients don't even ask for our prices. When I recommend that they do a certain treatment, they simply order the products. While half of the businesses that started at the same time as mine and after mine have closed, we have good results. Our chartered accountant affirms that we declare higher profits to the tax office than that of other businesses in the sector.
It's strange how, in such a competitive economy, some businesses fail even though they have cut all possible costs and have avoided taxes, while others who pay higher wages, all their taxes and contribute to the EoC go ahead, even with a certain solvency level.
For many years, you have shared very consistent profits for a business of your size, from €40,000 to €60,000 each year, despite the fact that you have seven children and thirteen grandchildren. It must not always be easy to find harmony between these two worlds…
It wasn't easy. I'll never forget when my first daughter wanted to buy an apartment with her future husband before they got married. Their savings and the loan that the bank would have given them were not enough. They still needed an amount equal to half of what I had set aside for the EoC.
For us, it was difficult to stay faithful to the commitment made and trust in God's love. We understood that our daughter wanted to avoid renting, but the people helped by the EoC were in need, too. Humanly speaking, they aren't my children, but they are so in front of God. I believe that through the path of the EoC, the crown of thorns which Chiara Lubich spoke about at the launch of the project will be eliminated.
Did you ever question yourself if it was right to "cause harm" to your children in favor of people you had never even met?
This question troubled me for awhile, but then I found an answer. My responsibility is to prepare my children to make it through life and to be responsible. Many times, protecting my children more than necessary rather than helping them do things themselves actually hurt them more, because it didn't teach them how to share. They remained atrophied and dependent. Help that is not necessary almost always produces atrophy. So, in this way, too, the EoC has given me a more universal, balanced and mature mentality to face life.After some time, we helped this daughter and all of our children buy an apartment, but without reducing our contribution to the EoC.I also want to make it clear that we give our contribution even if we don't have enough liquid assets. To buy the products we have in our stock, we need to ask for loans from the bank, and if we waited to have cash in the bank to give our contribution, we would never give it.
Since 2007, the way that you give your contributions to the EoC has changed. You began to promote new businesses in Bolivia to create jobs. What made you decide to do this?
When people described the way used to distribute the EoC project's profits, I had the impression that the part given to the formation of new men and women was interpreted only as helping the structures of the Focolare Movement. I also had the feeling that the aid given to the poor was also done in a way that promoted assistentialism. When I thought about this, at least when you're not dealing with sick people, continued help is negative and produces atrophy, and you lose the stimulus to overcome your situation and often your self-esteem even goes down. This all seemed to be an impediment to the EoC's development. Chiara launched the EoC when she saw that crown of thorns, the crown of favelas around the city of Sao Paulo. She asked that businesses be started that could create wealth and jobs to help these people get out of their situation of need. For us, this was what should be our first point of reference.
Therefore, you went to Bolivia…
It wasn't easy. I began consulting the co-directors for the movement in Chile and Bolivia, telling them about my strong need to bring about an EoC that reached even further than it currently did, and we asked for light to find the way and the strength to follow it.Finally, in August of 2007, Lola and I arrived in Bolivia, where we were welcomed very nicely. We saw many children on the streets because of parents working in Spain, and this seemed to be the confirmation that we were on the right path. In Bolivia, we had three important meetings: the first was to get to know the community, and we felt at home. The second was to present the project that we had in mind: lending money to finance the start-up of productive businesses. The third was to see together how to bring the project ahead.
How are these funds managed?
We created a commission of four people to evaluate projects and establish the conditions for loans in a way that would make the project possible. This included the number of jobs created, the need for professional formation, and the time period in which to pay back the loan. The relationship with the members of the local commission was continued through email, but they are the true protagonists of this experience in Bolivia.
You returned various times to Bolivia, including your last trip in July of this year, to participate in the EoC Congress in Santa Cruz de la Sierra. Can you tell us something about the project's development between 2007 and today?
I came a few times, with Javier Espinosa. The project goes ahead and is consolidating. Today, there are seven actual businesses and two being planned. This experience is showing us to reach new criteria, like guaranteeing that who is helped with a business ensures that their employees have health coverage, and it helps us know how to nominate the local commission…We have also seen that better communication is needed on how the profits of other EoC entrepreneurs are used. And despite the early difficulties, we're very happy with the relationship and the intense dialogue with the International EoC Commission, which has helped us to understand the EoC better and has helped the fraternity and communion among us grow, aiming Chiara's thought towards the outside and dilating our hearts even more.