Beyond all walls, an economy of communion
by Luigino Bruni
From "Economy of Communion - a new culture" N.32 - December 2010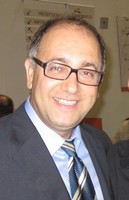 We're nearing the 20th anniversity of the EoC. In this year of preparation, memory and prospects, it may be necessary to remember a particular fact in order to understand the meaning and weight of what happened in May of 1991. Otherwise, we run the risk of not giving it enough importance in the way we narrate the history of the EoC.
In 1990, just after the fall of the Berlin wall, Chiara went to the United States to visit her community in New York. Being in what was, especially then, the center of capitalism and consumption, Chiara felt a strong inner push to pray and even offer her own life so that, after the fall of the walls of collectivism, the walls of consumerism and capitalism would also fall. The wall of a certain non-freedom had already fallen, but in order for an era of fraternity to begin (among equal and free people), it was also necessary that the wall of consumerism fall, too.
We need to remember that consumerism is a "religion" that goes much deeper than communism or fascism, because it gets into you; it empties you; it even takes away your need for inner life. It removes the question about life's meaning and even offers a certain kind of eternal promise: if you use a product and it is soon completely consumed, you can always buy another identical one. The car I have right now is getting old, but I will be able to buy another identical one; with aesthetical surgery, I'll stay young much longer; and so on.
In a world of consumers, there is no room for an economy of communion, because no one even notices the need for a different economy, the need of justice and fraternity.
Therefore, if the wall of consumerism does not fall, there cannot be any kind of economy of communion.
That is why the "culture of giving" is essential in our project and why the most important schools we can hold are those geared towards children. Culture is especially formed starting with children. The crisis underway shows that the walls of consumerism still have to fall. The crisis is not only the fault of financial workers, economists and those who have made erroneous calculations and algorithms in managing financial products.
It is also the poisoned fruit of a lifestyle based on excessive consumption that is not sustainable (the current national crises only show that the unsustainability of debt is moving from the private sector to the public sector, but there is still the problem of an opulent West that goes too far into debt with respect to its own income capacity).
The Movement for an Economy of Communion continues to repeat before, during and after every crisis, that we want the walls of consumerism to fall, and it says this by giving life to new businesses, new entrepreneurs and especially by creating business parks, institutions of communion that remain through the years as a sign of hope for the future. Without hope for the future, one does not build a business park but rather chooses to hold a convention where everything, almost, ends with a concluding applause.
In moments of crises, people come forth who know how to see "different things" because they are animated by gratuitousness. Gratuitousness – a grand word in what is human – tells us that the most important things of life are questions of one's eyes, of one's outlook.
When gratuitousness exists, one is able to see "beyond". He already begins a journey at the end of the night, sensing an opportunity in the crisis, just as St. Augustine saw the birth of a new world, the Christian world, in the midst of the fall of the Roman Empire.
In fact, people with charisms arise especially during times of crisis. They have the gift of different eyes that are capable of putting great innovations into practice. They set out with hope towards the future, precisely in moments when no one else moves out of fear and uncertainty.

In these moments, charisms are "hope" because they see beyond, and they create abbeys, businesses, institutions, business parks… And they do so as a sign, being ahead of their time. When civil life functions, institutions and politics make the innovations of charisms become universal, giving life to a race between innovators and imitators.

We are convinced that perhaps in ten or twenty years, it will be normal to think that businesses put their profits in common, and capitalism will evolve into something else, thanks also to the fact that today the EoC is prophetically announcing and living an economy of communion. Communion, even in economy, is a sign of the times, it is already present in today's great hopes.
After two centuries of capitalism focused on individual freedom, we see that freedom alone is no longer enough. Freedom, without fraternity, does not even guarantee equality, which was the hope of the first modern economists.
Today, the market is increasing inequality. Affirming the importance of fraternity in economics is also a concrete way of loving and bringing about equality. If there is not fraternity, neither will there be equality.
When one gives life to an EoC business, especially in times of crisis, it is an act of trust in life. It tells people that it is beautiful to wake up to life in the morning, to go to work. It says that the Earth will have a future. It's like those who plant an oak tree, knowing that their children will be the ones to enjoy it. The fact of planting, therefore, is a sign of belief in the future.
So we'll see each other on May 25th in Brazil, for the international convention of the EoC's twenty years: it will be a chance to continue to believe in an economy of communion, to live it, to make it grow beyond all walls, to plant trees that we cultivate today and which will bring fruit tomorrow.