Echoes from Tassano Consortium
An unexpected treasure
from "Economy of Communion - a new culture" N.32 - December 2010
I'm 34 years old, engaged, and am an associate of the Roberto Tassano Consortium, where I've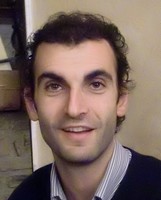 worked since 2001 in the administrative offices. I've always been attracted to the spirit of the Economy of Communion, which we always try to put into practice in the Consortium, especially the aspect of "communion", of family. Lately, I have even lived this personally. In February, like a flash of lightning in a clear sky, without warning, I was hospitalized for strong pains along my spine. Within a week I found myself without all the certainties and securities I believed were so fundamental in my life: no longer independent, dynamic and never-stopping, as everyone in the Consortium had always known me to be.
But the "strangest" thing (which I want to call a gift or miracle from God…) is that after the first initial moment, I have felt serene and secure, realizing that everything, although a personal experience, would not be lived alone. I was certain that the sincere relationships with my colleagues at the Consortium would give me strength and courage in each moment.
And that is exactly how it was, not only for me but also for my family. I remember the first messages that I exchanged with someone: "Hi Andrew. We usually call our sick 'precious coins', true 'capital' of exchange to obtain providence and graces, and you know that the Consortium is in need of these!". I answered: "I hope to be like a small 'talent' that can be exchanged. God knows how much trust we put in Him, and in my heart I am certain that He will not abandon us. We'll face this in unity, like in a family with an immense heart. "
Feeling as "one", that is, as part of a group of persons-friends that, beyond our personal opinions, are a big family that faces joys and sufferings together – this gave me the strength and serenity that I never would have thought possible. I've known the Focolare Movement for almost ten years, ever since I started working for the Tassano Consortium, but I didn't believe that I had acquired such an immense treasure. Instead, I understand that this treasure exists in all the love that has been transmitted to me during these months through simple text messages, warm phone calls or unexpected visits by colleagues or "managers", who have given up their precious time and given it to me.
In the end, I experienced an unexpected serenity and a certainty, especially entrusting myself to Chiara. In that moment of suspense and darkness during the MRI, what helped me was the example of Chiara Luce, who I had read about in Cittá Nuova magazine. Her story made me understand with certainty that everything that happens is a gift, that God's love has thousands of facets and it's up to us to see each gift's meaning and purpose.
This adventure isn't over yet because my legs still aren't functioning properly; I know it will be a long process to fully recover, but I feel that I'm in "secure" hands, among true friends, in a "family" that is vast and united. I go ahead following what God wants of me day by day, strengthened by the spirit that the EoC gives me.
Andrea Menini

After LoppianoLab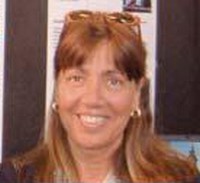 The LoppianoLab event was huge, beautiful, complete and high-level. I understood in a new way that the EoC began for much more than the poor, the "excuse" that pushed Chiara to prophesize: "A new economy will come about…".The development of the EoC in concrete actions, in its influence in various human, cultural, political, economical and ecclesial spheres, in these days at Loppiano, has highlighted the timeliness of that prophecy even more.
The presentations of those days outlined new, arduous goals explained in the "already and not yet". It was a vision that opens one's eyes to the "beyond", to the "invisible", to the true plans of God, which are never small or finite. But in order to make them big and infinite, they need our contribution of collaboration and faith.
If it is not arduous to say, I see this as a valid excuse for Tassano Consortium as well. Twenty years ago it began giving profits to the poor through the social laboratory that offers work to many people who are marginalized in various ways. For us, the social laboratory is an aspect of the EoC, but alone it does not explain all of the newness that the EoC has brought on Earth.
In God's plans, there was also a contribution to civil society, to public administrations and to the Church itself, which faces very new problems today in religious, economic and vocational orders. A new road is being taken, that of collaborating with the charisms of religious orders.
If our consortium sees its "mission" only as a "social laboratory", if it believes to have exhausted all of its vocation in the poor, it will have missed the fullest meaning of Chiara's and the EoC's prophecy. We're not asked to be lifeless and cold custodians of a gift. Rather, we are carriers of the flame of a charism that always generates something more, that welcomes everyone, to renew itself and others. At Loppiano, I saw that the charism of unity is in action more than ever. With great joy, I noticed which roads and how many new ones the EoC is opening up to humanity and to the church.
Let's bring ahead together these new and fascinating challenges in the world.
Franca Linaro