A voice in a changing world
By Alberto Ferrucci
from "Economy of Communion - a new culture" N.32 - December 2010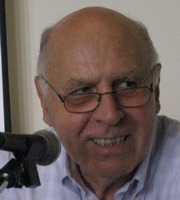 The new stockholding arrangement of the International Monetary Fund is a sign that the world is truly changing. The IMF began in 1944 in Bretton Woods to establish a new economic order after the tragedy of the Second World War. For 66 years, the bank has functioned from a position of influence: if a country wanted a loan it needed to comply with the IMF's standpoint. It could be said that the IMF acted as a gunman once did by brutally appearing outside the doors of those who did not respect the economic interests of the powerful.
In the IMF's new stockholding arrangement, the European Community relinquishes two of its seats, which go to Brazil and India, while China is second to the United States and Japan in its quota of seats. The new arrangement will need to be ratified by the United States Congress. This ratification will make it easier for the US to maintain the dollar in its privileged position as the monetary unit of international exchange as various agreements among emerging countries have already shown that serious damage to the American economy can occur if this position changes. 
This recognition does mean that the true actors of change in this situation are power relationships rather than the will of governments in following the common good. On the other hand, we can't expect anything different in our world pervaded by consumerism: "that 'religion' that goes much deeper than communism or fascism, because it gets into you; it empties you; it even takes away your need for inner life. It removes the question about life's meaning and even offers a certain kind of eternal promise: if you use a product and it is soon completely consumed, you can always buy another identical one", as Bruni affirms (pg. 6).
The economy of communion, announced in 1991, could be dated to 1990 when Chiara was in New York, the temple of euphoric capitalism. At that time, the Berlin wall had just crumbled. It was after this collapse that Chiara, together with some of her friends, asked God for the fall of another wall – the wall of consumerism. 
In today's world, when the nations composing a majority of the world's population are gathering greater political clout, the perspective of the common good is also changing. Until now, from the viewpoint of Western capitalism, those nations were considered mainly as potential markets, or as reasons to worry about immigration, or as destinations for tourists and, at best, areas for philanthropic works. These nations' inhabitants were rarely considered as people with rights and with expectations equal to ours, that is, as our brothers.
If these nations, by using the IMF influence, can now effect our behavior, we will be taking a step towards recognizing that the common good applies to all of the six and a half billion people that live on this planet.
From this perspective, we realize that consumerism's promised paradises, if offered to everyone, are not sustainable. The fifteen kilometers of atmosphere that surround the planet does not contain enough air to withstand the pollution of emitting equal amounts of carbon dioxide, and consuming gas, petroleum, copper and fresh water at the rates of industrialized nations. Also, the current economic system does not offer enough jobs so that the billions of youth today can build themselves a future. 
Therefore, before the unimaginable happens today, as in the recent fatal battles over bread in various parts of Northern Africa, we need to rethink the system of paradigms on which government leaders base their reasoning. We need to finally face the fact that after the last financial crisis, these governments are still standing thanks to monetary artifices based on borrowing, therefore further increasing debt, when in reality this has already proved to be a failure in the past. The loss of billions upon billions of dollars in 2008 are still somewhat hidden in toxic assets that have not yet expired, and that is why banks are being offered easy money in the hope that they will make enough profit not to fail when this next round of assets becomes due.
To rethink the economic system, new eyes are needed. We need to go beyond the assumption that the common good requires consumption. We need to change perspective, to discover ways to feel fulfilled without buying new useless goods or replacing useful goods simply to get something new. We need to invent new jobs to enrich social living and culture, to feel responsible for the global common good.
In this issue, we announce the birth of a voice for a changing world: near Lisbon, the Giosi Guella Business Park is now a reality (pg. 14-15). There are four businesses at this moment but it is a new cornerstone of that cathedral we are building in the world, made up of people who work in economy (pg. 9-13; 16-18), united by the call to show that a global, more human economy is possible. 
An economy of communion that makes people happy and fulfilled, including those entrepreneurs who are not linked to the movement which inspired it (pg. 8) and people who are going through very difficult moments of their lives find comfort and joy in sharing in the workplace (pg. 5), or people who are remembered years later for how they worked (pg. 27). 
It is a cathedral whose theoretical foundations are being built have fallen into place thanks to youth and professors (pg. 19-23) who study why and how to apply the intuitions inspired by the charism of unity in various aspects of economy.