John Mundell from the United States, Teresa Ganzon from the Philippines, and Armando Tortelli from Brazil tell how they live "communion" in their businesses.
Communion in the business
By Monia Unali
From "Economy of Communion - a new culture" N.31 - May 2010
John Mundell of Indianapolis runs a consulting firm in the field of environmental reclamation. How do you live communion in your business?
"My" experience is really the fruit of the collective commitment of North American EoC entrepreneurs trying to figure of how to articulate this communion where we are, within the business but also with many groups outside of it, with those in need, with youth, with our suppliers and customers, but also with the local community, in the geographic area around the business.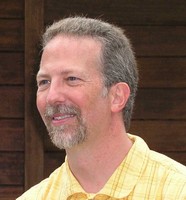 When I was a business of one person, fifteen years ago, communion was easy, because I was alone. But as we added collaborators and employees each year, the style of how we lived communion adapted. At the beginning, when the company was small, that communion was one-on-one. It was loving the person God puts next to me in the present moment.
As the business and the number of employees grew, it became more difficult to have that daily, personal interaction with each employee, and it then became important to create a structure that would encourage and stimulate communion especially when we began to hire people who did not know anything about the inspiration of the EoC project and who had very different backgrounds and ethnic and religious characteristics. What were the values of our business? It was important to live to make them clear.
Can you give an example?
When we have to review our employees or hire new ones, the first thing we verify is his or her capacity to work with others not only in the relationship between employer and employee. We also have colleagues review one another and their directors. 
The life of our business tends to spread a style of relationship, and we want to award that style. That is why raises and bonuses are linked to an evaluation on teamwork and interest in the other. This is how we find ourselves with a group of people who perhaps are not the best scientists or engineers, but they are certainly champions of "unity".
And regarding communion outside of the business?
I want to touch on a few experiences with the local community. Our business is an environmental consulting company. We help other businesses reduce their impact on the environment and clean up pollution in water and in the soil. We purposely located our business in the poorest part of the city because we wanted to be close to those who are most in need. We began to build relationships with those around us, hiring local people to fix the roof and cut the grass. We try to build privileged relationships with restaurants in the area, and we send our employees to them to eat lunch. 
Our local Catholic school was in financial difficulty so we financed a workshop on protecting wildlife, entrusting it to a business located next door to ours that was going through a hard time. 
One day, all of our employees went to fix a house in a poor part of the neighborhood. It was a run-down house; there was much to do. The husbands and wives of our employees also came. By "accident", a television crew came by that day. They saw what we were doing and covered us on the evening news. Three years later, because of that coverage, we obtained a fifty-thousand dollar contract. So, providence strikes again!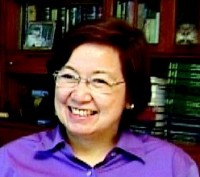 Teresa Ganzon directs the Rural Bank in the Philippines. What is your experience regarding business and communion?
We also have many experiences similar to those John shared: experiences of having everyone in the enterprise involved in activities aimed at helping the community: building houses, feeding programs for who have less... little by little we have inserted these activities as part of our life as a rural bank.
The culture of giving slowly entered the life of our employees, and they began to realize that they were in a company that is a little different from the others. So we began to formalize things and include them in our vision and mission statement. For example, it states that we are enabled by Divine Providence and that we want to be a leading financial institution at the service of everyone.
Among other things, we promise our stakeholders something that has no value: a chance to discover how important they are in the lives of others. We look for every opportunity to reinforce these values.I'll share an example from Christmas a few years back. Usually, in the Philippines, Christmas is celebrated lavishly in the business and not much gets done at work during that time. We decided to give our time and use a great part of our Christmas party budget to rebuild a few houses that had been destroyed by a typhoon.
Also last year, we promoted a feeding program for poor children. Each group took care of the children in their local community, and then we got together the next day and each group shared their experiences.
We saw how these practices spill over into other areas. When some receive bonuses for productivity or a good evaluation, they do not keep it for themselves but share it with all their colleagues who helped them reach their target.
What, for you, is the most challenging aspect of the life of communion in your business?
That is a difficult question. This way of sharing the culture of giving is something that has grown over time. We continued to give, but we needed a lot of time before our employees began to understand what we were doing and why. But now, twenty years later, they have also begun to live like this.
We´ll pass the same question on to Armando Tortelli now. He and his four children manage pharmaceutical businesses in Brazil.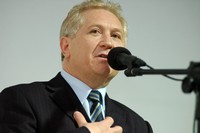 It might seem strange, but my biggest difficulty in living communion in the business is that of living it with those who are closest to me - the group of directors who manage the business with me. In ten years, we have gone from 10 to 300 employees, and so the number of managers also grew. Naturally, I cannot expect that all of them share my same values and ideals. That is why I have to communicate these things mainly with my life and not with my words.
We often see each other to plan strategies and future programs, but in the end we discover that if these do not consider our commitment to the EoC, they have no value. It is not always something simple, even for my closest collaborators to understand. It is not easy for them to understand what is behind my decisions and have these decisions be shared by all.
Can you give us an example?
Once, all of my collaborators wanted to fire someone. In a very frank conversation, I told him that everyone wanted me to fire him because they were convinced that his defects were an obstacle to the business and that he could no longer change or improve. After having said, with decision but with great respect, all that wasn't going well with his behavior - not to judge him but to love him - I asked him if he was willing to change. He told me that he felt loved by me as he never felt before and from that day on, he has written me a daily email outlining the steps he has taken and the changes he has tried to make.
With the younger employees, the newly hired, we periodically organize moments to know one another better. We don't talk about work but about our lives, about our experiences. And they feel welcomed, that the distance between them and the veterans, little by little, disappears. A few times, someone questions our decision to put profits in common. Once, when we were suffering from past due accounts, I had to explain to our financial director why I took out another loan to give our contribution to the Economy of Communion. For me, these moments have not been obstacles but, rather, important occasions to tell my story and the story of the business, my convictions and our deepest inspiration. This has brought about a change not only in personal relationships but also in the relationship between these people and the business.