The EoC website continues to grow and acts always more as a "business card" for the Economy of Communion in the world
By Antonella Ferrucci
From "Economy of Communion - a new culture" N.31 - May 2010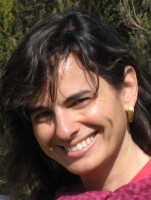 The number of visits (more than 115,000 in one year) and the requests on how to adhere to the project have risen. Many people write to the site to share their thanks for rediscovering hope in a better world. This is why the site intends to always be "worthy" of the project that it wants to present, giving space and voice to all its facets. Translations continue with teamwork in order to keep the site up-to-date and translated, and the relationships with the various zones are truly beginning to work as they send news about events and local initiatives and reports on how these went.
In the last few months, two new categories have been created in the publications menu, which are becoming some of the most visited pages of the site - those with video and podcast postings. Among the submenus in the video menu, one can find "Convention Presentations" and the very recent "Portraits of Entrepreneurs", where it is possible to listen to the experience of being EoC entrepreneurs directly through the voices of the protagonists.
Instead, the podcast menu contains audio files of conferences and conventions, which can be listened to online or downloaded as MP3 files. These functions are well appreciated by our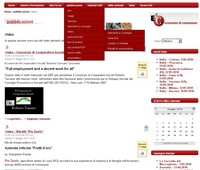 visitors and allow the number of possible conference listeners to be infinitely multiplied.
The last video to reach the site is the report that Tita Puangco gives to the first Conference on Business's Social Responsibility, held in Taichung, Taiwan, last March 26. The video is in English, with simultaneous translation in Chinese... The potential users of this video are truly many!