In Dealing with Communion in Business, how to go against "management-itis"
Trust and Dialogue
By Anouk Grevin
From "Economy of Communion - a new culture" N.31 - May 2010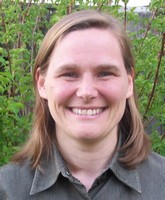 I'm doing a doctorate in Management at the University of Nantes and am part of an interdisciplinary research team that studies the impact of the multiplication of new managing instruments on the suffering or well-being of workers. We carry out research with a "action-research" qualitative approach, that is, consulting, requested by the directors of the businesses studied.
We carry out interviews with all employees, of every type and level. Initially, we observe their work, and then after having analyzed the gathered data, we present a picture of the situation to a group of managers and selected employees to look for suitable solutions together. Right now, my job is to study organizations in the health sector: clinics, treatment centers, etc.
What emerged from the first two organizations that we studied was the cry of workers highlighting how there is no longer any communication. Everyone underlined the lack of listening. Employees tell us that managers are so busy that they no longer see the work they carry out, the problems they meet.
And yet, leaders do everything to communicate, to develop participative management, with many meetings and group work. But in the end, there is no dialogue. An abundance of information has taken the place of communication, of relationship.
In this way, management and all its instruments has excluded another vital dimension: the attention to encourage and support efforts. What prevails are feelings like discouragement, mistrust, and as a consequence, the adhesion of many workers to unions that are very vengeful and inclined to strike.
The health sector is characterized by many norms and strong pressure by public entities to reduce costs. This means that the only ones able to negotiate new resources are those who can produce very precise numbers for their activities.
But the multiplication of norms and control system procedures and book-keeping has are very negative impact on workers who, in this sector, are often moved by a vocational logic which inspires them to give of themselves without measure. There is no longer space for gratuitousness, for gift.
One of the proposals made by our research team was that of valuing "spaces of sharing and comparing" within businesses, that is, places and moments where problems, proposals and needs can be discussed in order to find solutions together. We noted that there where these "areas" are lacking, or even worse, where this interaction is hindered, teams have difficulty, with noticeable consequences on the quality of employees' lives.
An essential condition for dialogue to exist is maximum trust. For us, this seemed to be an essential condition for dialogue and at the same time a product of it. In the businesses we studied, it seems that managers do not know what to do when faced with deep mistrust being created on all levels and that was destroying relationships.
Trust and dialogue are true goods with inestimable value for businesses, and managers realize when there is less of these because the consequences are very costly. Maybe because they are relational goods, whoever has lost sight of relationships or lets them die no longer knows how to rebuild them.
It's not for lack of will, but it is like managers are "vacuumed" up and outwards. Since stakeholders have always stronger demands and require always more account reports, the main occupations of a business's leaders becomes producing numbers that express the work carried out and the value created. But in this frantic race, one loses site of those who complete the work, of the relationship.
Managers are all interested in the higher-ups of the business and lose sight of management within and lower down, forcing workers to use more complex instrumentation that, however, often makes work more difficult. We've given this "disease" a name - "managementitis", and it is a disease of the loss of relationship, of gratuitousness.