To be an EoC entrepreneur means becoming responsible for a dream: that of relieving situations of poverty near and far
Trust and Participation in EoC Businesses
By Maria Gabriella Baldarelli
From "Economy of Communion - a new culture" N. 30 - December 2009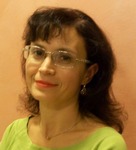 The desire to build or "convert" coherent businesses with the EoC project have notable repercussions within a business´s governance, in which the role of manager leaves space to a choral figure, in which everyone has his "active" role and is involved in the management of the business. In fact, the manager of an EoC business is he who involves and incentivates people, who manages through listening and sharing of human and business experiences. This helps creativity and self-control spring to its best.
Moreover, the EoC business acquires the capacity to share, with coherence and trust, its own business experience with other businesses, within or beyond the project, which allows it to survive and develop. In fact, this type of governance of a business, which is founded on the value of communion, not only allows the business to transmit trust and therefore create relational capital at all levels of business, but above all permits the diffusion of trust outside of the business, even in moments in which the business finds itself making choices that shape the future.
In regards to more difficult and broadening choices, the decision-making process is in some way complicated by meetings necessary in clarifying various points of view that each one involved is ready to give. And yet, these meetings are considered very useful in underlining that the decisions are taken together, respecting each person, whether associate, employee or collaborator.
Consequently, the decision-making process which was initially complex tends to become, over time, more simple, with greater possibility that decisions taken are put into action, with full respect of human values. Therefore, initial "irrationality" later becomes economic convenience through slimming down procedure and having more conscious responsibility by those who work in the company.
You can call this "ethical relationality", which does not greatly change a business´s organization but rather influences the quality of the decisions made on all levels. The trust that spreads in the business even has external effects, facilitating relationships with other actors of the market.
This is how ethics spreads in inter-business relationships, national and international, and in business networks. When, as in the cases of the EoC industrial parks, a common ethics is shared by all, the very network becomes a carrier of values, with dignity and centrality to the person as its strongholds.
In the end, the active presence of people whose survival and development "depend" on that third part of profits shared by businesses in the project, triggers a cohesive mechanism, which reciprocally involves all players within the business in a multidirectrional way, from associates to administrators, directors and team managers to personel, etc.
There spreads a culture of attention towards working with the other in mind, to improve together the performance of the entire working group. And when needs arise that need to be addressed, there also arises benevolent control "at a distance".
In this way, a new virtuous circuit which acts as a base for creation and spreading of knowledge which, together with the active participation in management, progressively transforms businesses "from within" and allows them to reach notable economic and social advantage.
Maria-Gabriella Baldarelli is associate professor of Accounting and of Ethics and Business - University of Bologna – Sophia University Institute (Florence, Italy).