Raising Snails
By Genevieve Sanze
From "Economy of Communion - a new culture" N.30 - December 2009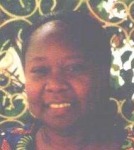 In Africa, the Economy of Communion isn´t expressed through having many businesses, but the spirit that it has brought about is spreading a new culture, even thanks to youngest of the community.  During the war in the Ivory Coast, an 8-year-old girl at her Gen 4 meeting shared this experience: her uncle had given her a 100-Franc bill (CFA), which is about 20 Euro cents, which she was thinking of using to buy something good to eat. When she arrived home, however, she saw that her mother was very sad: she didn´t have anything to put on the table, which made the whole family very nervous.
She thought to go buy herself something to eat, but remembering how the Gen 4 had learned to "give always" and make our neighbor happy, too, she said to herself, "Why don´t I try?" So she decided to bring her small amount of money to her mother, who immediately ran happily to buy something at the market to make a meal for the whole family. That way, everyone was able to eat something and peace returned.
Thanks to her experience, everyone realized that this family was in need, and they helped them. And the experience made the Gen 4 want to do something more for these extreme situations of need. When there is love, there is light, and so they decided to go into the gardens to gather snails, which are very prized here. They gathered them to raise and sell them, when they reach the right size.
While going through the neighborhoods to sell their snails, the Gen 4 discovered people who are very much in need: a mother who didn´t have clothes in which to dress herself, houses without fire and, therefore, in which there was nothing to eat. They (the Gen 4) felt that this was´t right, and they got their mothers involved in accompanying them to visit these neighborhoods.
Faced with these needs, a communion of goods has begun among everyone and, with it, a new culture: children were the ones to start a new way to change the situation.