The Forum of Solidar-One in Monte Carlo
Pedagogy of communion
By Bernadette Esmenjaud
from "Economia di Comunione - una cultura nuova"  n.28 - December 2008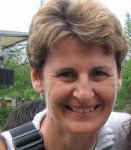 On the 30 of November the weather was terrible and the Flower Highway that makes us think of sun filled vacations at the sea, was instead immersed in snow and hail. Although no one was a tourist or a car racer, almost a thousand people arrived from Italy and for the South of France for the convention of Solidar-One. It was held at the Auditorium Ranieri of Monte Carlo. The idea was Carlo Pigino's who animated it with his friend Fabio Vitale and was supported by the members of the Focolare Communities in the South of France.
NIn its advertising Solidar-One declared: "Our Proposal for a World without misery does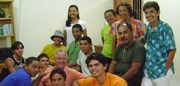 not rest on assistance but on reciprocity" and its goal was "a concrete action, a project of the Economy of Communion in favor of the emerging countries of Latin America, by collecting funds for the association "Casa do Menor" in order to give the young boys and girls of the favelas a chance to be deciding of their own destiny".
Before the Forum, we held the concert by the Gen Rosso International Music Group, and present to throw luster on the evening were also Jacques Biosson, State Secretary of the Principality of Monaco together with Wilfrid Deri, Responsible for International Cooperation. To deliver brief talks there were Fernando Viera de Moraes and Jean l'Hebron de Lussats, president of ECPACT-MC the first sponsor of the event, Jean Pierre Blanc, President of Caffé Malongo, a good example of equitable commerce, Mario Giro, one of the leaders for international activities of St. Egidio, Jean Luc Perron, director for the Agricultural Credit of a foundation with a capital of 50 million Euros for Micro-credit in  several countries of the world, Alberto Ferrucci, President of New Humanity and Father Renato Chiera, founder of the Case do Menor.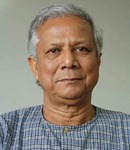 The Forum, moderated by Michele Zanzucchi, Director of Cittá Nuova, was structured in talks by those present with an interval for a Video by Emmanuel Faber, Managing Director of Daone, who described the micro-credit projects born in a joint venture with Mohamed Yunus, the Nobel Prize for Peace, founder of the Grameen Bank. Yunus himself at the end of the forum sent a video recorded message.
At the conclusion of the Forum, after Alberto Ferrucci presented the Economy of Communion project, Fr. Renato Chiera shook the hall presenting the crude reality of the thousands of street children whom he welcomes in his homes in the peripheries of the large cities of Latin America, beginning with the most difficult neighborhoods of Rio de Janeiro, the Baixada Fluminense.
He said: "we understood that the main tragedy is not to be poor, it is to be children of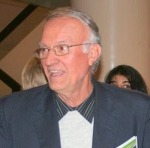 no one, not to be loved by anyone; it is the lack of the presence of someone who loves you, who becomes your reference point, around whom you build a harmonic personality. The process of recovery begins only and if our young people run into a relationship with someone who makes them feel beloved children. The fundamental point is this: to have the presence of someone who makes me feel I'm a son or a daughter and calls me to lift myself up and to live.
Our boys and girls stay in our homes not because they find food, education or a profession, but only because and if they feel loved. If no one loves them they are vagabonds, they feel foreign in any place, they do not have a home and they never feel at home anywhere and they wonder in the streets without direction and in all directions. They do not have any stimulus to live, to study, to work and they search unconsciously death in narco-traffic and drugs. He or she who is not loved does not want to live and lets himself or herself die in many different forms, even here, in the 'first' world.  These young people "deformed fetuses", when they are loved, they develop, they find security, a reference point, a home, they perceive themselves as having value and they are able to relate to the others as brothers or sisters and their lives become productive. These street young people sleep in a fetal position: they are looking for a uterus, for a uterus mom, a uterus dad, family, community, a uterus God."
Fr. Renato concluded saying: "We called this pedagogy of those not loved, a "pedagogy of communion" that goes beyond the pedagogy of the oppressed of Paolo Freire. It is a new psychological and pedagogical path that works. For this reason we have been going for 22 years to spread this new experience and culture of love to various parts of Brazil, to Rio, to Fortaleza, now to Santana do Ipanema and to Recife. We also went to Mozambique, we just visited it, because it calls us".
An unending applause broke out at the conclusion of his words, expressing the participation of the very many young people present, both those who came from Piedmont who had already heard the experience and those from Toledo who arrived in two buses with their Vice Chancellor.
A group from the prestigious Business School of Nizza was wondering how they could commit concretely in one of their Economy of Communion realizations, as a support for the works of Fr. Renato.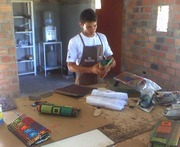 The EoC project for which the funds were collected, also by means of the small markets of solidarity which crowned the Auditorium with their multicolored stands – was the activity of work and entrepreneurship training started by Fr. Renato with an EoC entrepreneur from Brazil, Joao Bosco.
The Atelier Santa Flora produces purses and bags, and Joao and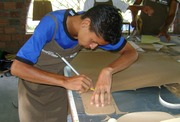 Dima Bosco, together with other EoC partners who want to live the Economy of Communion, gave them a new production laboratory in a rustic building at the complex in  Mariapolis Ginetta. The managing company of the Business Park had renovated it for them.
Here, together with his operators, Joao teaches 24 young men and women to cut models, to sew, to refine, and complete the bags and purses. Those young people are, some, from the Case do Menor of Rio de Janeiro, Fortaleza, Santana do Ipanema and others from the groups of the "without land" from Branquinha-Alagoas. One part of the young people comes, after they are finished with their courses, from the school for children from the favelas of the Mariapolis Santa Maria of Recife.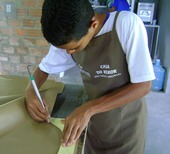 The goal of the formative education based on the method of learning by doing, and favoring creativity and innovation on the part of the young people, is to create five autonomous groups of production who, in their cities of origin, will be able to invent for themselves a future as micro-entrepreneurs.
For them, besides working, they are planning moments of human formative education for the aspects of health, security on the job, respect for the environment, human rights, ethics of work and principles and practice of the Economy of Communion.
A program of formative education of "new people" therefore, to prepare them to be actors not only in their private family and affective lives, but also active members of the community, of the civil society, with the objective of the common good.
This is the novelty of this experiment: ex street-boys, adolescents and young people, without love and children of exclusion who are redeemed thanks to new vivifying relationships of communion. Young men and women who now collaborate to build and incarnate an economy of communion that will attack at their roots the causes of their many exclusions and tragedies.
And all this in Brazil, where the Economy of Communion was born and especially in Igarassu-Recife, where the spirituality of unity had been the first to arrive to Brazil with Ginetta Calliari. Prophetic signs and lights that make us hope.