The New EoC Web Site
www.edc-online.org
by Antonella Ferrucci
from "Economy of Communion - a new culture"  n.28 - december 2008

Since last August 2008 the new EoC web site is on line at the Hurl: www.edc-online.org.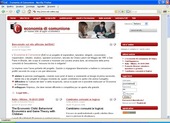 The site aspires to be a updated, captivating instrument for those who are interested in the Economy of Communion, offering news about upcoming events and new publications, giving a 360 degree overview of the project. In addition the new site aims to be more and more of a "container" of topics relating to the EoC that can be read, printed, copied or sent to whomever we desire. There are articles, essays, talks at conventions, experiences of our businesses, accounts about how the funds are distributed for example. There are also letters from our poor; it is hence an instrument of "announcement" of the EoC.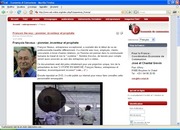 The site is published in Italian but at the present time it is being translated into four additional languages: English, French, Portuguese, and Spanish. Other languages will be added in the future, like Slovak which we anticipate will be added on in a few months.RIn comparison with the past the site has been enriched with new pages and it will continue to evolve according to the needs of the project. The site is open to a few different authors who can contribute directly. In fact the software supporting the new web pages (Joomla) allows a management of several people at the same time from anywhere in the world. It is sufficient to have an internet connection and the qualification to be "authors". All this makes the translations of various contents easier and it will be smoother to insert news and events from all over the world.
From this issue the international site will also be the main means to spread the EoC newsletter that will have mainly the electronic version on the Web.
To the devoted visitors of the site we suggest they register which will allow them to receive upcoming news from the site through newsletters and from now on they can enter interesting web links related to the EoC and much more!  Safe and pleasant navigation on www.edc-online.org!