Luigino Bruni's book has been published by Slovakian publishing company VEDA (meaning 'science' in English)
Il prezzo della Gratuità (The Price of Gratuitousness)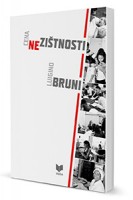 The book's translation was provided by EoC Slovakia and it was published by the Slovakian Publisher at the end of this past October with the contribution of the International Association of the Economy of Communion (AIEC, from the Italian name). It is for the first time that Slovakian and Czech readers are offered an opportunity to get to know a particular view of the current socio-economic problems offered by the reflections of an economist who studies the economy of communion through economic science and through practice. It 'important that this book is published among those that form a long tradition of publishing, belonging to the most important scientific institution in the country - the Slovakian Academy of Sciences (SAV).
Modern economic theory has left behind a seemingly intractable conflict: can the market and individual freedom, economic growth and social equity coexist? Moving between different disciplines (economics, philosophy, anthropology ...) and rewriting the economic alphabet to become really "civil", the author shows how it is precisely the principle of gratuitousness that can re-structure the apparent contrast, stressing the capital importance of the human person in it who is in possession of "relational goods", fraternity and communion.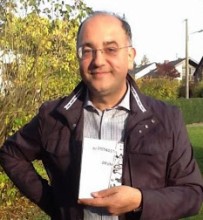 In 2013 we celebrated the 300th anniversary of the birth of the Italian economist Antonio Genovesi, "father" of 'civil economy; the economy of communion, to which Bruni makes reference in his book, is one of the good practices deriving from it. Today, the economic and moral crisis in which we are immersed highlight all the negative effects of capitalism. As a result we tend to place a great emphasis on economic theories and practices that put man and gratuitousness into the center as true supports for the survival of businesses through the care of healthy business relationships.
A number of occasions for the presentation of the book - for which we are gladly inviting the author - will be realized in 2014 in Slovakia. We hope that through these events the culture of the EoC will be brought to the attention of an increasing number of people.