From time to time, in recent years, the market rekindles the debate on its limits.
by Luigino Bruni
published on Citta Nuova N.13-14 of 10/07/2011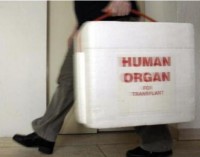 From time to time, in recent years, the market rekindles the debate on its limits. We return to wonder whether it is right, opportune and possible to create official and transparent markets for organ trafficking, legalizing commercial surrogacy, legalizing prostitution, etc., issues that for many generate anger and rejection.
For others instead, including some states of North America, the creation of these new markets would simply be the result of evolution of our morality and values, or bring into light the markets that already exist in an illegal manner.
In this respect, the promoters claim that in these new markets, there exists in fact a question on the organs, babies, etc. If the states and the legal system are not equipped to manage them with rules and guarantees, this inevitable produces exploitation of the poor; in extreme conditions, they sell organs and children on unfavorable terms than they would in a regulated market. It is like saying that, faced with tragic choices and living conditions, there is a hypothetical regular market of surrogacy: a family that has five children who cannot feed and educate in a dignified manner could produce a child for another family, making this transaction with rules and public guarantees; with the sum obtained could feed and educate the other five children.

But the solution should be placed on another level. Faced with the fact that many individuals and families in the world still face tragic choices we must not succumb to the temptation of easy options that would show an almost humanitarian aspect (to commercialize the human body and people). These tragic situations have to push individuals, civil society and governments to remove grave injustice that put people in front of those choices. We must not rest as individuals and as institutions as long as there is a woman in the world who has to sell a child to feed the other children or until a man is forced to sell a kidney in order to feed himself or his family. I do not see other solutions.