Book Reviews
By Maurizio Canauz (May 2010)
Published on: aeeeitalia.it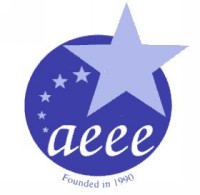 They say that an assassin always returns to the crime scene. It´s like he's attracted to it, resuscitated by the dark force that magnetizes him. This seems to be the destiny of Bruni who retraces his usual roads in this book edited by Bruno Mondadori. He addresses the topics of the market and community, civil economy, gift and the wound in meeting with the other.
It almost seems, after long having brilliantly gone in-depth in the thought of important economists as a historian of economic thought, Bruni has been convinced of the bounty of a few ideas, first giving them theoretical backing and then tirelessly spreading them. Therefore, his is no longer a theoretical and doctrinal approach but something more and different, as if he was convinced that his research must go beyond university lecture halls and become concrete material with strong links to daily existence.
For Bruni, economic problems would lose their meaning if they were only considered as theoretical problems concerning realities to which their settings or resolutions result foreign and which would only have a hypothetical and indirect influence on the man who proposes them or resolves them. Therefore, Bruni concentrates his attention always more on man and on his existence. His starting point can be nothing but that of anthropology.
It is the individual who is placed at the basis of the economic theory that must be studied, because it´s from that foundation that the construction must be modified. Bruni´s choice is definitely interesting and counter-current, seen that starting in the 1980s, within anthropology, there emerged a progressive fall in interest in "strong" theories. It was a theoretical "collapse", verified in an historical circumstance characterized by the fall of ideologies, with a probable connection between the two phenomenon.
In this fragmented panorama, Bruni nevertheless searches and finds reference for his reflection in the thought of Roberto Esposito. Esposito, as Jean-Luc Nancy similarly does in France, bases his initial reflection on a thought commendably expressed by a citation from Friedrich Hölderlin´s Titans, "It´s good to be held up / by others. No one can sustain life alone."
Therefore, every man needs communitas in which reciprocal turning to one another in obligatory donation dominates in munus as "duty" and "gift". Being in the communitas is not having but, on the contrary, a debt, a gift to give. Subjects that are part of the communitas are united by a responsibility that makes them not totally masters of themselves. Entering into the communitas, men renounce their own subjectivity. They renounce it, even it is a strong experience, with demanding consequences in the destiny of the man who loses his specificity to enter in a collectivity of equals. These are rather radical conceptions of Esposito, which Bruni takes up again when he asserts that, "the community is a wound that exposes the other to a risky link: fraternity".
In many cultures, according to analysis given, the individual was absorbed by the community, sometimes in an exclusive way. This happened in the sacred community and also, for Bruni, the Greek community in which philia, that is, friendship, creates the polis as a community of equals and not as divergents. The same happens in religious orders like the Franciscan order. Then, with the arrival of modernity, the concept of fraternity goes into crisis. With the theorization of the contract, it gives way to a new form of being together, in which every aspect of agape is relegated to the margins, if not cancelled. Hobbes is especially to blame for this transformation. He based the union of individuals not on love but on fear. These are ideas of that English philosophy that does not sublimate relationships between men but tends to limit them. For Bruni, with Hobbes, "European society found itself no longer in a community without individuals but as individuals without community".
This individualistic vision is probably linked, even if Bruni does not say it, to the idea that Protestantism holds of the individual (principle actor of one´s destiny and strongly autonomous) and of the society. From it, one can derive how the market´s central category is not love but non-involvement, indifference. The market is therefore a place where the ability to relate is banned, just as gift and the logic it implies are also banned. In this way, Western society, over time, carried out an economic choice that has also become one of values, preferring an egocentric and egoistic vision of man to a vision based on meeting and on fraternity, on the recognition of one´s neighbor as equal.
And yet, in this apparently conformist ideal, according to Bruni, we still have exceptions that are capable of recuperating the ability to relate, sacrificed by the market. For example, in the vision of civil economy, the market, business and economy are in themselves places of friendship, reciprocity, gratuitousness and fraternity. Above all, Bruni recalls the thought of Genovesi in which the development of markets must be considered an expression of "reciprocal assistance", "one of the nice dealings of Divine Providence, which makes people depend on one another, creatinga reciprocal link of perpetual interest (the first foundation of civil societies and almost of all civil orders) first between families, and then between villages, and in the very same way between cities, and finally between nations". In other words, sociality, in this diverse conception of the market, goes back to being fraternity.
Bruni´s objective becomes clear, therefore, and is typical of his last work: "The great operation that awaits us is going beyond this market economy without renouncing the conquests of civilization that such an economic and social system has allowed us to reach over the last few centuries". In order to do so, the recipe is that of recuperating "fraternity without which life, individual and social, does not blossom".
Honestly, if I observe the world around me, above all in this period, it seems that this hypothesis goes beyond a utopia. To bring it about, in fact, the already difficult call to a shared ethics is not enough, but it is necessary to build an ethos, that is, an environment, a lifestyle, a way of conceiving economic relationships with a strategy capable of enriching individuals and the community. Is it plausible? It is up to the reader to decide.
In conclusion, this is a book that concentrates on notable topics for whoever follows the work and research of Bruni, written with the usual theoretical commitment and the usual desire to communicate with a wide circle of readers. Maybe, the limit of such an intense production, that gravitates around the same topics, while faced with different doses, makes the book trespass a little originality. It´s a risk, which can still pass for second place if the final objective not that of being original but of reaching new readers through the proposal of new texts from different publishers.