Maria Voce is confirmed as President and Jesús Morán Cepedano is elected as new co-president by Focolare's General Assembly 2014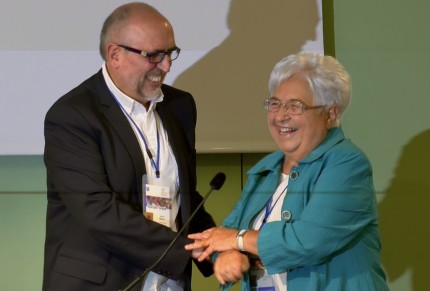 The entire Economy of Communion expresses its best wishes to Maria Voce - Emmaus, who has been reconfirmed by Focolare's Assembly as President for the next six years; to the new Co-President Jesús Morán Cepedano and to the thirty members of the new General Council of the Focolare Movement who were elected yesterday. Special thanks are in order from the entire Economy of Communion for outgoing Co-President Giancarlo Faletti for his sympathy for the EoC project throughout the six years of his mandate.
Keep up the good work!