Today, May 29, 2010, is the 19th "birthday" of the Economy of Communion!
Happy Birthday EoC!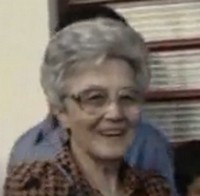 On May 29, 1991, Chiara Lubich shared the idea she had during those days of her visit to Brazil to the community of the Focolare Movement gathered in Vargem Grande Paulista near Maraipolis Araceli (today Mariapolis Ginetta). She had been harshly impacted by the contrast between the skyscrapers of Sao Paulo and the "crown of thorns" of favelas that surrounded them. Thinking of the many members of the community that were forced to live in those huts, Chiara felt the urgency to do something concrete and immediate to resolve the need of those brothers and sisters. And that was the origin of the idea to create businesses that would produce profits to share with the poor and to use for the formation of the "culture of giving". The community immediately intuited the revolutionary capability of this proposal, whichrebounded throughout the world with the strength of an exploding "bomb" (as it was called). With the immediately adhesion of those present, that was the beginning of what was immediately called "Economy of Communion in Freedom".
Today, 19 years laters, looking at the challenges that the EoC has to face head-on and at the great interest that the project arouses in many environments, we can understand that the intuition of Chiara 19 years ago could not be limited to resolving the "internal" problem of poverty in the community and neither simply stimulating the development of more socially responsible businesses (there would be nothing revolutionary here). Rather, it had to place the foundation for a "new humanism" - also in economics - one that would respond to the needs of justice and happiness forall of humanity.
The next birthday, "20 years", will be celebrated in Brazil, where all of this began. There will be a week of events dedicated to this important anniversary. It will be the chance to see "what point we´re at" in the EoC after 20 years, in order to start again with impetus to face the challenges of the next 20 years.