Interviews with the two researchers of the IUS who are Studying the Impact of the EoC on poverty, on their return home from Serbia
By Antonella Ferrucci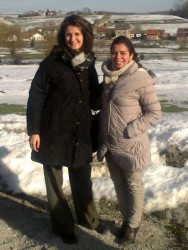 Cristina Viano and Jena Debbaneh, winners of the student bursary AIEC for research on the impact on poverty by EoC initiatives announced last year, worked at Loppiano at the IUS Sophia from last September and are now at Rocca di Papa for a period, at the EoC Commission Centre, to carry forward their research by working with both the Commission and the ONG AMU. In the first days of February Cristina and Jena participated in the EoC Mission in Serbia.
Let's ask them what elements they have drawn from this experience for their research.
"To evaluate the impact on poverty by EoC initiatives"… What does working on this research mean? What realities must you come in contact with, without limiting yourselves to reasoning on "cold" statistical information? After five years of theoretical preparation at the IUS, the EoC mission in Serbia seems to have been a great opportunity to start getting a better knowledge of EoC realities….
Cristina Viano: This is so : to start this study in fact, it is indispensable first of all to enter into the logic of the EoC: to understand on the one hand, how its businesses live the culture of giving on a daily basis, and on the other, to what concrete needs help must be directed. Spending a week in Serbia we were able to get in touch with both of these areas, receiving information, ideas, questions...and a lot of curiosity about other numerous local EoC realities.
What king of encounters have you had during the trip?
Cristina Viano: Three figures can ideally represent the variety of meetings we had with EoC enterprises during our trip. Some families who raised animals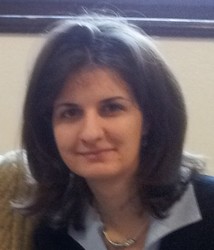 reminded us of the bases of the communion in economy and the simplicity of the family and communitarian environment within which it can develop, starting from co-operation among small producers and by the gift not of profits, but of some animals raised.
A very different reality from the first, was a great company operating in agriculture, feed production and commerce, brought to light dilemmas and challenges that are found in conciliating values of communion with dimensional growth, sharing and investing, relationships with the local community and with banks.
Lastly, we didn't lack an emblematic figure of the entrepreneur, determined to guarantee the quality of his products and the work done by his employees, and gradually enlarging his own activity without incurring debt, rather, by offering to the majority of clients credit without interest, but through it, building a solid reciprocal trust.
There is no lack of difficulties in Serbia. It is obvious how still today the economy feels the consequences of the war. In some towns, poverty is widespread and unemployment is high; to offer new jobs and to share profit will certainly not be easy…
Cristina Viano: it is for this very reason that, spontaneity, coherence, and the passion we found in all three realities we just described, and in many other of the region of Vojvodina, are important testimonies. Coming to know these realities up close, it is more evident that doing Economy of Communion does not mean to limit oneself to an impersonal donation of money, or to apply a particular managerial system. In Vojvodina it means above all to live fully one's local reality, to have the energy to invent a new job starting from a small family production, to become animators for the community, able to offer services and closeness to those in difficulty.
Did you have the possibility to meet with some who benefit from aide given?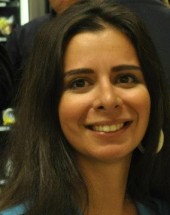 Jena Debbaneh: Yes, and to see in person a reality is always different from 'reading' the numbers. We met people who receive help for their education, for medical cures, for living accommodation: often it was not about extreme poverty. They were all ready to share their story: how and why they are receiving help, for how long, and how they use it. It was important for us to understand their story, in order to have a clear idea of what is really a 'help', but also their desires for the future, which makes us think that these people are not in a 'poverty trap.'
Can you tell us about one of these encounters?
Jena Debbaneh: We met a family who lived in the country near Belgrade. The questions we had prepared before visiting them became obsolete when we came to their house. The extreme material poverty was obvious, but also evident was their joy in welcoming us and in offering us food and drink (when we knew that a coffee would be an excessive cost on their budget). We received food in abundance, but also happiness and love, understanding that this family gave to us and shared just like the 'poor widow', in reality being rich because they know what the culture of giving means.
What do you take away from this trip?
Jena Debbaneh: I understood what Chiara wished to say and do when she launched the EoC, by returning to her initial point of view: she wished to eliminate poverty and inequality, and to create businesses to do this. The poor are the aim of the EoC, and their inclusion in businesses is the way to evaluate its effectiveness.