You and Me - together for a new economy
By Maja Calfova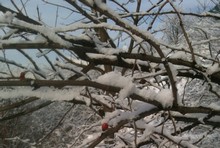 This is the title of the "Winter School" which is taking place at Križevci, Croatia, at Mariapolis Faro, the first weekend in February. After many Summer Schools which took place in 2012 in various parts of the world, from Brazil, to Kenia, From Chile to Portugal, from Italy to Spain, now the moment has come for an EoC School dedicated to the young people of eastern and southern Europe; and even if it is only a weekend in length, it looks to be as intense as the ones preceding it.
We are awaiting young people from Bulgaria, Serbia, Croatia, Hungary, Slovakia, Czech Republic.... Someone from Kiev let us know of their wish to participate as well, and we hope it will be possible, as we hope too, that youth from other parts of eastern Europe may be able to make it. If you are from Poland, or the Ucraine, or Romenia and you are interested in the EoC, you are invited! Come, so that we may be able to say together: "You and Me- together for a new economy." A look at the program and at the main moments of this school. The topic which gives the School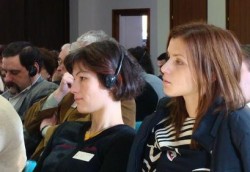 its title has been entrusted to Luigino Bruni: "You and me, together for a new economy." Another topic will follow of interest to us: what role can Social Enterprises and Cooperatives play in our society? It is important for us to know not only the roots and the principles at the base of these social ventures, but we need to know as well the positive returns which they can generate for our society; for years in fact, these business forms in our eastern countries have been understood only from the viewpoint of the ideologies which permeated our countries. Marta Pancheva from Bulgaria, a recent Master's laureate in the field of economy – politics from Sophia in Loppiano (IT) and Luigino Bruni will be speaking to us about these realities.
Then, there will also be experiences we wish to share with all of you. Young students and young business owners with some experience and maturity will be talking to us, like Janko Katona, EoC businessman from Ruski Krstur, Koen Vanruesel EoC businessman from Belgium. International members of the EoC Commission Leo Andringa, and (via Skype) Teresa Ganzon, businesswoman in the EoC Rural Philippine Bank Bangko Kabajan, with many years on the front line with success in microcredit programs, will be sharing their own experiences. There will also be space for topic workshops and moments of dialogue.
Special guest, while at the same time participating in the School, will be Dr. Santa Molè, director of the Cooperation Office for Development at the Italian Foreign Affair Ministry in Belgrade, particularly interested in development projects especially in Serbia, Kossovo, Bosnia-Erzegovina and Montenegro.
We are looking forward to two very intense days to spend together in an atmosphere of friendship and fraternity so that we can return home with the joy of continuing to live this way. We are awaiting for many of you!
For more Information go to the link: https://sites.google.com/site/edc2013croatia/home
For Online Registration: https://sites.google.com/site/edc2013croatia/interested