On May 4, at Pompeu Fabra University of Barcelona, Vittorio Pelligra meet with a group of students
EoC: An Answer to the Crisis?
By Josep Maria Amoros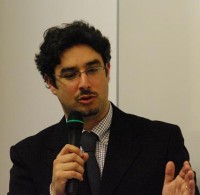 We keep talking about crises. Today it´s Greece. Tomorrow, will it be Portugal or Spain? There are many analyses, comments, articles: does an answer to this crisis exist? As part of the activities of World Unity Week, the Deba-T association invited Professor Vittorio Pelligra to present the Economy of Communion at Pompeu Fabra University of Barcelona.
In his introduction, Vittorio Pelligra affirmed that the current crisis is not only affecting the economic environment. We´re dealing with a much deeper crisis "of paradigms", and more of all, "of trust". But what is trust in the environment of human relationships and in the economy? Ten or fifteen years ago, talking about trust, gratuitousness or reciprocity in economics would have seemed a little unusual. Today, instead, a good part of academic reflection highlights these aspects as the basis to a possible answer to the current crisis.
In this context, the Economy of Communion project can find a place among the answers that society is beginning to find.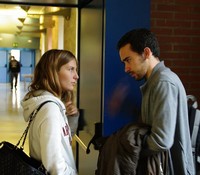 Like equitable and supportive business and microcredit, the Economy of Communion also proposes a different way of living in the market. It does not proposal a total refusal of the road taken in the last centuries, but it seriously questions what to do with profits and how to live human relationships within a business. Seven-hundred businesses have adhered to to the Economy of Communion and its way of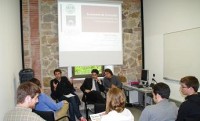 understanding and living economics. When questioned whether or not the number is still meager and the proposal too theoretical, Vittorio Pelligra´s answer: the Economy of Communion arose from life, and if it remains genuine and lives according to its roots, it can infect the whole economic system that surrounds it, and its proposals can become the patrimony of many businesses in the world. In short, two hours of intense reflection that open interesting perspectives for facing the current crisis.