Interreligious dialogue: Benedetto Gui and Teresa Ganzon participate in the 4th Buddhist-Christian Symposium
Dharma, Compassion and Agape in the Contemporary World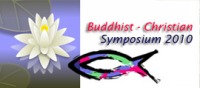 February 1-5, 2010
Vipassana Meditation Center
Wat Phrathat Sri Chomthong Voravihar
Chomthong - Chiang Mai - Thailand
The Buddhist-Christian Symposium, an event that is regularly repeated every two years, was begun in 2004 by foundress of the Focolare Movement, Chiara Lubich. It exists within the area of interreligious dialogue and in the spirit of unity and universal fraternity that Chiara Lubich and the Focolare Movement have brought ahead for decades.
The first and third symposium were held at the International Center of the Focolare Movement in Castelgandolfo (Rome) in 2004 and 2008, while the second was held in 2006 at the Rissho Kosei-Kai Center of Osaka, Japan.
This fouth symposium will take place instead in Chiang Mai, in northern Thailand, and is organized by the University of Mahachulalongkorn Rajavidyalaya and by Chiang Mai Campus, in collaboration with the Focolare Movement, the Rissho Kosei-Kai and the Mahayan Buddhist Movement from Japan.
The goal of this year´s symposium is to try, through dialogue between Buddhists and Christians, to pinpoint the answers that religions give to the challenges brought by a globalized world.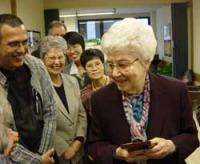 The dialogue will focus on three major themes: the collapse of values, suffering of contemporary men and women, and financial crisis and disparity of wealth. Each one of the organizations involved will bring their own specific contribution for each theme.
On February 4, the day dedicated to the theme of fiancial crisis, Benedetto Gui and Teresa Ganzon of the International EoC Commission, will give their contribution to the dialogue by presenting the Economy of Communion. Benedetto Gui will speak about it in more general terms, while Teresa Ganzon will give her own experience with the Bangko Kabayan.
The President of the Focolare, Maria Voce, will also be present and give a speech at the symposium.