The school for EoC entrepreneurs in Baar has come to an end: reflection and prospects for the future
Setting off again with the enthusiasm that comes from sharing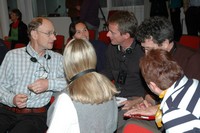 If everyone's enthusiasm was already tangible on the first day, the philosophical presentation of Fr. Aldo Giordano made it even richer: his reflection was focused on three challenges that the EoC is undergoing. The cultural challenge, in which we question whether or not there is still something absolute in our world where everything seems relative. The anthropological challenge, given that the human person is not "named" in economic theory, and the global challenge, in which regional and national barriers seemed to have become obsolete. The EoC responds to these challenges by witnessing that love absolutely exists, that the human person is at the center of a business's operations and that the EoC is global, giving a real perspective for businesses spread throughout the world.
Some of the aspects that emerged from the working groups were interesting: entrepreneurs exchange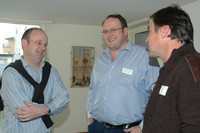 views with other cultures on a daily basis, within and outside their businesses. Thanks to the strong identity and authenticity that characterize them, EoC businesses are open to dialogue and are enriched by this cultural diversity. However, there is need to work more intensely on language and on communicating about the EoC. Giving content to our words, we need to give witness to the fact that a valid alternative economy exists and is available to everyone. Being part of the EoC also means giving signs, giving examples and spreading a message - especially to the younger generations.
Clearly, as in all big projects, EoC businesses are also faced with obstacles, problems and challenges. During these days, everyone understood however that the project has a future. Twenty years after its beginning, entrepreneurs and directors have the same passion to bring ahead a new way of doing economy which characterized the beginnings. This is the EoC's strength: being enthusiastic and always convinced, and in the small things. One of the participants shared this thought: "Even if the opportunities for growth sometimes seem limited, the very fact of giving witness to the EoC message creates growth."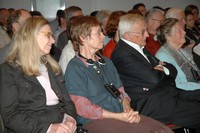 What clearly emerged was the conviction that the winning approach is that of moving oneself step by step, with enthusiasm, focusing on a long-term horizon. "In our territory we are (still) small, but by exchanging with one another, sharing our problems, our challenges and our successes, we inspire one another, we identify with the project and we motivate each other."
During the meeting's conclusion, we set our next appointment for 2011, in Brazil, and in a year we'll meet again with the goal of involving youth in a more concrete way.
Photogallery: