From 11 to 24 July, the first intensive course on EoC at CUEA in Nairobi
The "Economy of Communion" - Short Intensive Course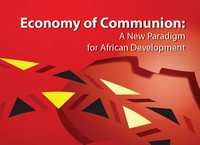 The second round is imminent for the "pact and project" between the EoC and the CUEA (Catholic University of Eastern Africa) to spread the theory and the practice of EoC in Africa.
The EoC intensive course and communion governance will take place from 11 to 24 July in Nairobi, the first stage of a five-year commitment.
This year Giampietro Parolin and Giuseppe Argiolas will be the professors of master students from different African countries. The course will focus on business management in the light of EoC with elements of micro-economy. The EoC worldwide wish you a great future on this project full of hope for us, for Africa, for the whole economy.
see brochure