The North American Association of the Economy of Communion in Freedom is organizing its annual meeting:

Celebrating the past 20 years!  Envisioning Pathways Forward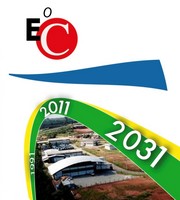 August 10-12 2012
Mariapolis Luminosa
200 Cardinal Road,
Hyde Park, NY 12538
(From August 10, 9:00 am, To August 12, dinner)
The 'Save the Date' of the annual meeting of the Economy of Communion in Freedom, available for some months now, recites: 'Come with us to learn about, and to bring forward a concrete economic proposal for today.' An attractive proposition!
See invitation
The organizers have divided the program into two parts: On August 10, there will be a day of formation on the origins and foundations of the EoC; On August 11-12 there will be a reflection on the first 20 years of the EoC: After having listened to the opinions of businessmen and scholars, we will seek together opportunities of creative solutions for the future!  Invited speakers will include:
- Dr. Michael Naughton, Director, Jon Ryan Institute for Catholic Social Thought, University of St. Thomas on 'The Vocation of the Business Leader', The recent publication he helped author for the Pontifical Council for Peace and Justice. 
- Dr. John Gallagher, Associate Professor of Management, Maryville College and Dr. Jeanne Buckeye, Associate Professor of Ethics and Business Law, University of St. Thomas, on 'The Economy of Communion Business Entrepreneur', based on research on North American EoC companies.

Dr. Nick Sanna, Dr. Joan Duggan, Ms. Elizabeth Garlow, Mr. John Mundell, Mr. Jim Funk, and others on the practical aspects of running an EoC business.
A special SKYPE appearance with Dr. Luigino Bruni on 'The EoC Toward 2031'
For Information: This email address is being protected from spambots. You need JavaScript enabled to view it. Tel: 845-229-2704
Registration Costs
EoC Members………….……..US$ 50
Non-Members…………….......US$ 75

Cost of Accommodation
Meals and Lodging at Mariapolis Luminosa **US$250
Online Registration and payment before July 31. Click here
Download Event registration