EoC Workshop in the Province of Canberra on April 20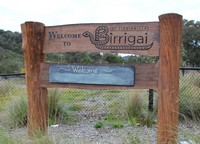 About 25 people participated in a EoC workshop held on april 20th in Birrigai, a small town in the countryside near Canberra, the land of kangaroos, during a Mariapolis, a summer meeting of the Focolare Movement.
The main speaker was Elizabeth Garlow, the head of the EoC association in the United States. She was holidaying in Sydney and took the opportunity to lead this meeting. Many participants showed interest in starting an EoC business in the future.
"Our time together was spent talking about the practical structuring of business networks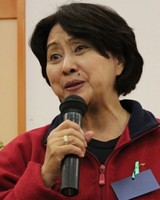 in the world and of the relationship between local and international commissions," Elizabeth Garlow "Various people asked questions about the function of the guidelines already in existence," Garlow continued, "and looked again together at those being used at this moment in time. Given the strong resemblance between the Australian and North American cultures, we glimpsed the beginning of a potential future collaboration."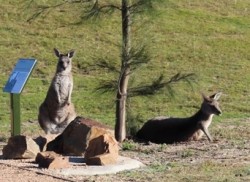 Ha avuto l'occasione di dare il proprio contributo al workshop anche una imprenditrice Edc filippina, Agnes D. Santos che con la sorella Tita D.Puangco gestisce la società di consulenza Ancilla. Nella sua presentazione Agnes ha raccontato ai presenti come nella sua azienda si lavora, con successo, secondo i principi dell'Edc suscitando l'interesse dei presenti.
Two EoC businesswomen from the Philippines, Agnes D. Santos and her sister Tita D. Puangco, who headed the consulting business Ancilla, also contributed to the workshop. In her presentation, Agnes recounted to those present how, in her business, one works with success, according to the principles of the EoC, arousing the interest of those present.
At the end of the meeting, one had the sensation that a seed of the EoC had been planted in Australia.