The committee 'Together for Europe', the Economy of Communion of the Focolare Movement and the Community of Sant'Egidio, invite you to a forum on:
Economy: a matter of giving:
'to give is to win'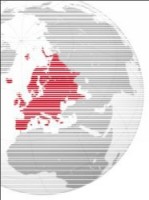 12 May 2012, 10:00 A.M.
The European Parliament
Place du Luxemburg
Jozsef Antall Hall, Room 2Q2 
Brussels
This Forum on Economics highlights the crisis pervading Europe and offers, from a perspective of brotherhood and solidarity, answers to many challenges facing us today.
The forum is part of the third international encounter entitled 'Together for Europe' which, begun in 1999, brings new Christian communities and movements of different denominations together to promote reconciliation, peace and brotherhood on the European continent.
see invitation in English    see invitation in German    see invitation in French    see invitation in Italian     see invitation in Dutch
Introduction: Hendrik Opdebeeck, Prof. of Philosophy and Economics at the University Of Antwerp 
Keynote Address: Luigino Bruni, Prof. of Economics at the University of Milan Bicocca and I.U. Sophia of Loppiano (FI)
Followed by presentations on some charity projects promoted by the Community of Sant'Egidio and some case studies on the Economy of Communion.
In conclusion, a panel discussion with Deputy Prime Minister of the Belgian government, Steven Vanackere and Luigino Bruni

Simultaneous translations in English, French, German, Dutch and Italian
Please register by 3 May: click here or send an email to This email address is being protected from spambots. You need JavaScript enabled to view it.: include your full name, date of birth, identity card number, nationality, and phone number.
Your information is used exclusively by the security agency of the European Parliament, according to their internal rules for the accreditation of participants.