On the first weekend of February, the 2nd international meeting for entrepreneurs, students and EoC board members of Southeast Europe will take place at Mariapolis Faro (Croatia).
The EoC and the great zone of Eastern Europe toward 2031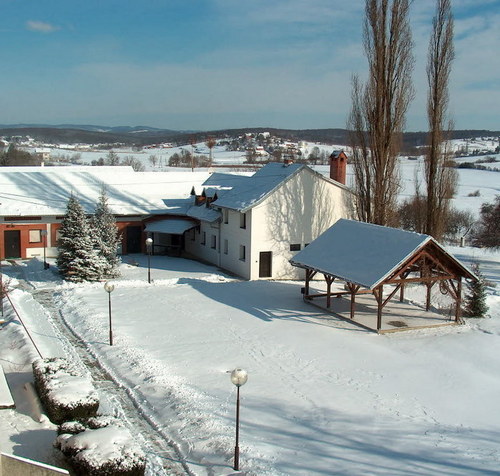 4-5 February 2012
Mariapolis Center Faro
Franje Rackoga 32
48260 Križevci (Croatia)

80 participants are expected to come from about 10 countries (Czech Republic, Slovakia, Serbia, Bulgaria, Macedonia, Hungary, Romania, Croatia, Slovenia, and Austria) at the Second EoC Congress of Southeastern Europe, with 10 spoken languages! This is an important moment for all those who, in this part of the world, take part in the reality of the EoC. Will be an opportunity to share the life lived, the experiences, difficulties and questions. Luigino Bruni will be present and with him, they will try to focus on the step to be taken after all that has emerged from the EoC Assembly in Brazil. The momentum and enthusiasm in building together a bigger EoC is even more fascinating, it is great. It contributes to that EoC towards 2031 which was clearly expressed at the International Assembly. In Croatia they are confident that all the EoC in the world will accompany this moment.
Maja Calfova from Slovakia, who is actively involved in organizing this conference, says: "The program will give us the opportunity to work together in groups and go more in depth on the topics of the dialogues. Maybe we can figure out together how the EoC can help us face countries in this period of severe economic crisis. We hope to inspire and motivate well each other and motivate others to be together in the "game" of EoC at every stage of the growth of humanity."
For information and registration, please contact Minka Fabjan - This email address is being protected from spambots. You need JavaScript enabled to view it.
Register by 28 January 2012