It the second year that the EoC organizes a Christmas Party
EoC Christmas Party at Ginetta Business Park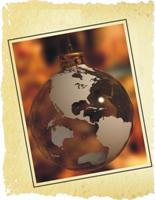 November 28, 2010 – at 10.00
Ginetta Business Park
Estrada do Monjope n° 5100
Cruz de Rebouças
Igarassu/PE
You are all invited to the second EoC Christmas Party at Ginetta Business Park: a beautiful idea of the entrepreneurs there and joyously welcomed by the local EoC Commission.
The party will include a brief moment of formation, followed by games, theater, music, karaoke, a delicious lunch and many moments of sharing.
We ask you all to spread the news of this invitation and creatively prepare for our party. There will be an artistic moment based on the imaginations of the businesses there or those any wish to contribute.
We ask that you bring
3 pictures
with you (printed on photo paper - 20x25cm) to make a beautiful panel that will be used for the EoC event in Brazil in 2011, in May in Sao Paulo. Please also bring a
"significant gift"
to be used in a raffle that we'll have during the party.
Registrations due November 19
Registration fee: R$ 20 Reais
For more information:  This email address is being protected from spambots. You need JavaScript enabled to view it.

See invitation  (in Portuguese)