The first formational seminar for all of Brazil, which involves EoC, AMU, AFN, and YFUW, from January 20 to February 5, 2010
In Belem, in North-East Brazil, a formational seminar on the management of projects which collaborate to development
The seminar on the formation in management of projects which collaborate to development will begin January 30 in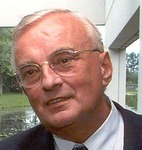 Belem. It´s a seminar which brings together all of Brazil for the first time and which arose from the collaborationb etween the International EoC Commission, AMU, AFN and YFUW. We ask Leo Andringa of the International EoC COmmission to tell us something about it.
How did this initiative begin?
It arose from a concrete need. Within the collaboration that already exists between the International EoC COmission and AMU over the last few years, to help manage the business profits which are destined to aid activities for those in need in the project, there was always a more clear need to have adequately prepared people on-site to management the development projects that they follow. Various parties showed the need to provide those who are locally appointed with formation in this very important aspect. And so, a formation project with various phases began, already since April of 2009.
And in what does the project consist?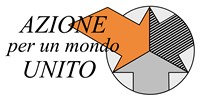 The first phase, recently concluded, included a very involved dialogue at a distance with the local coordinators, especially regarding topics like management of funds, project realization (development projects, assistence, emergency, etc.), the assistence and access to financial alternatives to the funds coming from EoC, the positive and negative aspects of the current organization structure, and the needs and proposals for improving management of these activities. With the seminar on formation in projects of cooperative development, to be held in Belem, we´ll move into the second phase of this journey.
Can you describe the seminar?
The seminar wants to have as it´s characteristic that of "fraternity", through joint formation that arises from reciprocal

enrichment. In fact, we´ve planned an intense exchange of professional knowledge and experiences in this field, which both the promoting organizations and their local counterparts have acquired in the years they´ve worked in cooperative development and assistence. This "exchange" will involve - together with the local organizations responsible for the projects, from AMU to the EoC - also the Action Association for New Families (AFN) and the Youth For a United World Movement (YFUW), who work in the area of international solidarity, sharing the same style of action.
What will the seminar talk about?
From the content point of view, the course will focus on three main aspects:
• modals and techniques in managing cooperative development projects;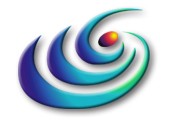 • reciprocal relationship with the projects´beneficiaries;
• research and elaboration of specific characteristics of a development project "of communion".
Will there be a follow up?
Yes, at the conclusion of the seminar, the third and final phase of the project will begin, which will continue throughout 2010. This involves "accompanying" at a distance those who participated in the formation seminar, in applying the knowledge and capacities acquired.