XI Regional Congress and study meeting on the EoC for youth at Igarassu (Pernambuco, Brazil)
Economy, Businesses and Motivational Capital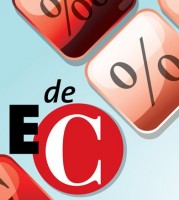 September 4-7, 2010
Mariapolis Center Santa Maria
Igarassu (Brazil)
Working for this congress has been intense and exciting because the goal what we've aimed for is a program that is as universal as possible, that looks to answer the challenges that face the "today" of the EoC. While it is the regional congress of the zone of Recife, there will also be representatives of the other Brazilian regions.
Various professors from the Catholic University and the Department of Fransinetti of Recife are involved in first person, and various institutions, like the Banca del Nordeste, the SEBRAE (National Service for Small Businesses) that will animate a session called: Perspectives on a Humanizing and Caring Economy, an attempt at dialogue with other initiatives of social and civil economy.
Seeinvitation front
See invitation back
There will be a presentation by psychologist Tereza Nunes, titled "My work is an expression of me", plus four working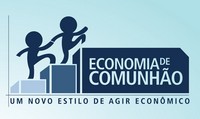 groups on: Accounting Entries in EoC businesses - Profits and Communion, Entrepreneurship, Cohabitation in businesses and Relational Goods.
Finally, there will be a chance to value local culture through a theater performance and various songs from the North-East, all presented by young talent.
In the days following the congress, on September 6 and 7, there will be a EoC study program dedicated to youth, a continuation of what began last May 1, including classes, an adventurous excursion and interesting surprises.
With the help of everyone, we're counting on having 200 participants, with the goal that this can be a preparation to the large international gathering in May, 2011, in Sao Paulo for the 20th anniversary of the EoC.
To register: www.mariapolisantamaria.com
For information: This email address is being protected from spambots. You need JavaScript enabled to view it.