Cidade Nova Publishing House presents Luigino Bruni and Stefano Zamagni's book:
Civil Economy 
efficiency, equity and public happines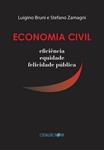 August 20, 2010, at 19:15 
Biennale Int.le del Libro
Rua O, n. 1
Espaço das Orquídeas
San Paolo
The presentation will take place as part of the International Biennial of Books of Sao Paulo, in which Cidade Nova is present with its own stand. Author Stefano Zamagni will be present.
Civil economy, beyond the state-market duopoly.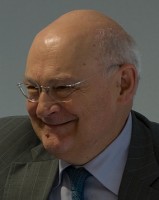 Civil economy believes that "other" principles, beyond those of profit and mere instrumental exchange, can find their own place within economic activity and the market in particular. According to this economy, the market can become a place of civil and civilizing encounters, and even of public happiness.