Born and raised in Ivory Coast, Ernest passed away on October 18 at age 63.
by Geneviève A. M. Sanze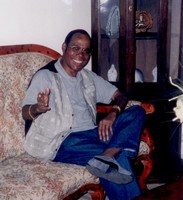 Ernest Kablan was born in the Ivory Coast in 1948. He had worked as a bank manager in several cities in his country and for some years lived in Abidjan, where he retired with an illness. He was the head of the Kablan's family, from the Agni people in the center of Ivory Coast, a role inherited from his father. In the West, it is not easy to imagine the number of people that make up a family in Africa: it includes several hundred people, maybe even more. As a result of this role, his funeral will take place only in the month of January. Having heard the news of his departure for heaven, we remember him today, because Ernest can be considered with good reasons as the precursor of the Economy of Communion in Africa, and today from up there, he undoubtedly will continue to strive for it.
On June 3, 1984 Ernest had participated and gave his personal testimony during the international congress on "Work and the economy today in the Christian vision" of the New Humanity Movement of the Focolare in Rome. From that conference came the "International Bureau of Economics and Labor," a meeting place for scholars, students of economics and business operators from all continents. Chiara Lubich had thought about the Bureau and had guessed, well before the era of globalization, that Economics and Labor issues should be addressed by the communion of representatives from all continents. By listening to each other, they can gain a vision of "people of the world". In the Bureau, which had representatives from all over the world, from Asia to the United States, from Brazil to Argentina, Europe, and Australia, Ernest was given the task of representing Africa. At first maybe he asked why he was summoned there. Alberto Ferrucci remembers him: "In one of our conversations during the first meeting of the Bureau, Ernest told everyone, "I wondered for a long time: but what am I, a black man, doing here in this group of white westerners? Then I realized: I am the "new beauty" of this red-haired baby Jesus."
25 years ago, Ernest's first activity linked with the International Bureau of Economics and Labor was to be the promoter in Ivory Coast of an unprecedented experience of microcredit given to mothers. The microcredit was to prevent the mothers from having debts with loan sharks to buy school books for children. If any initiative in the field of microfinance in Africa is started, we will definitely dedicate it to him.
Ernest had always had poor health and this led him to a deeper relationship with God. He was always happy when I met him even though for years he could not do strenuous activities. I kept him updated on the developments of the EoC for which he assured me prayers and the offering of his sufferings. In 2002 when I completed my Masters in EoC, Ernest was present at the discussion of my thesis. For me it was a precious gift to have his encouragement and to see the joy it gave him to see me devoted to this reality that was dear to his heart, "it's the solution to the problem of Africa," he said.
Let us leave the word to Ernest, from his experience as "Bank Manager" in the light of the Gospel. "Often, it happened that I had to explain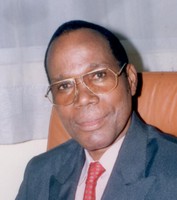 every bit of detail to a customer. That customer would then leave and come back several times asking to explain the same thing because he did not understand. In the end I would lose my patience and would send him away saying, "I have no time to lose, I'm busy." But one day I remembered the Word that said: "I have become weak with the weak ..." It was like taking away the bandage I had over my eyes. I have become "weak" with that client by seeing him as my brother. I tried to fully solve his problem and he did not come back anymore. And I did the same with the others after him. Now, even if I could not give what the customer wants materially, at least I try to keep him happy. I accompany him to the door as a friend. My driver told me recently what a customer said: "your boss always has a solution even if he doesn't sign the loan."
I tried to share this discovery with my coworkers, so as not to be the only one that "grows this flower." My cashier for example, had a difficult personality and slow to understand. He was already about to be fired and I agreed because he was also very aggressive towards customers. He had a bad experience with one of the customers who had falsified documents and nearly had him end up in prison. As a consequence he saw in each customer a possible enemy. I did everything for him. I gave him advice and had him do a refresher course on how to deal with customers, but nothing seemed to help. The situation deteriorated even more. Then I tried a new way with him. I called and asked him: "Are the customers not your brothers?" "Yes boss." "Do you have any brothers?" "Yes." "Do you have children?" "Yes." "Do you love your children?" "Yes." "Then, for customers who come, you should love them like your children!" "But boss, when I go towards them, I am badly treated." "It does not matter even if you got hurt, you have to change and love them even more, because if God sees you receiving the others with love, you'll have his blessing, and you'll see that you'll be happy. If one comes to you and has a problem, he expects you to help him. But if you rebuke and not listen to his problems, when you get home you will experience remorse. We must have love in us." That same week, he changed. He did not raise his voice with customers, he became more accommodating and no longer did things in a disorganized manner, and since then he worked with precision. I saw that only the love of neighbor made him change, while all the other techniques had failed. This really impressed me."